A dry tooling session using ice axes was held on the mantle wall and lead wall of Beta Climbing Gym [3F]. The instructor is Nae Yagi, a professional ice climber.
In a session for dry touolng beginners, we will give advice according to each level, such as how to use an ax and move while climbing a specially prepared session problems.
It will be held twice a day, so please participate in the times that are convenient for you. Both sessions are 70 minutes.
The gym's boulder wall is available before and after your session.
<Part 1>19:00~ <Part 2>21:00~
As a premise to climb the beta 3F dry problems, you will be asked to learn about safety management in the "Introduction to Dry Touolng" course, but those who participated in this session can climb the 3F dry problems without taking the course. can do.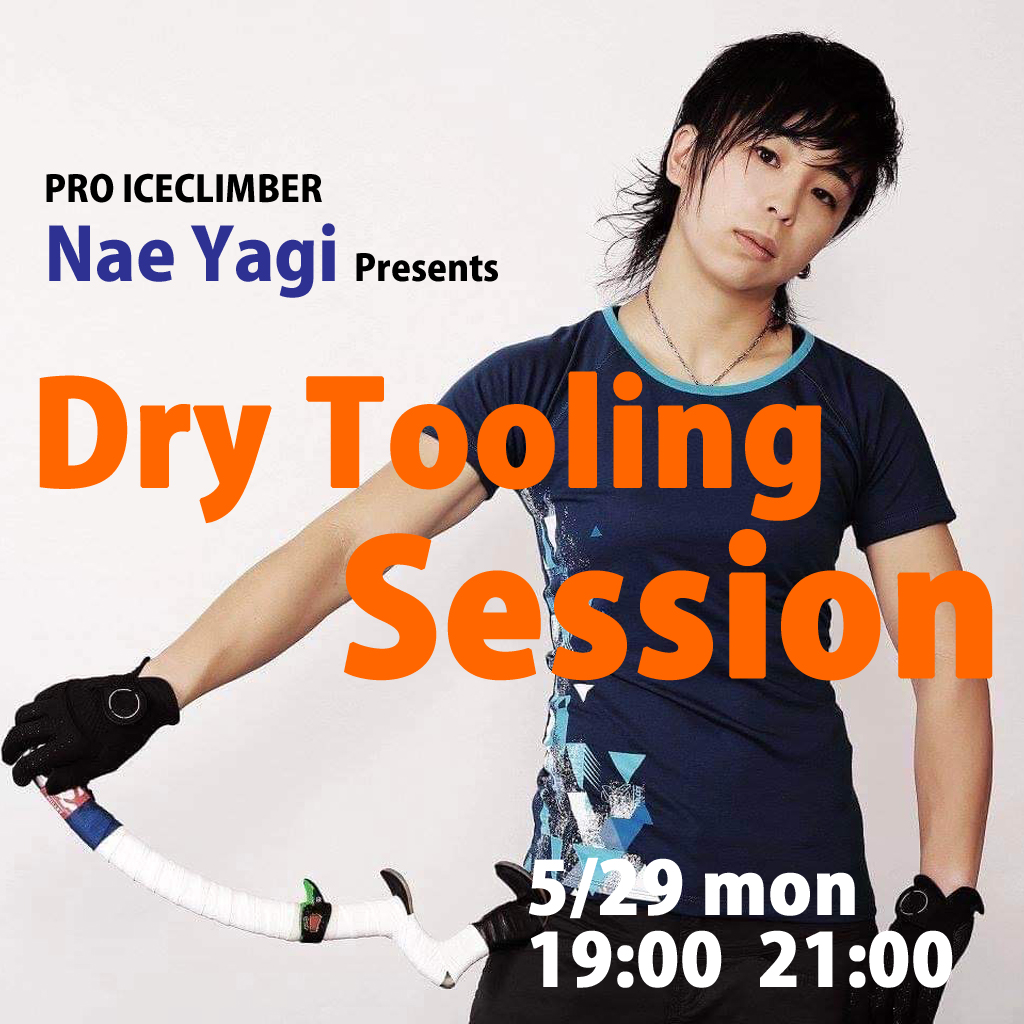 Held on Monday, May 29!
Overview
【Date and time】Monday, May 29, 2023 19:00- / 21:00-
【Place】Beta Climbing Gym 3F / Akebono Boulder (Mantle Wall) / Shinjuku Face (lead Wall)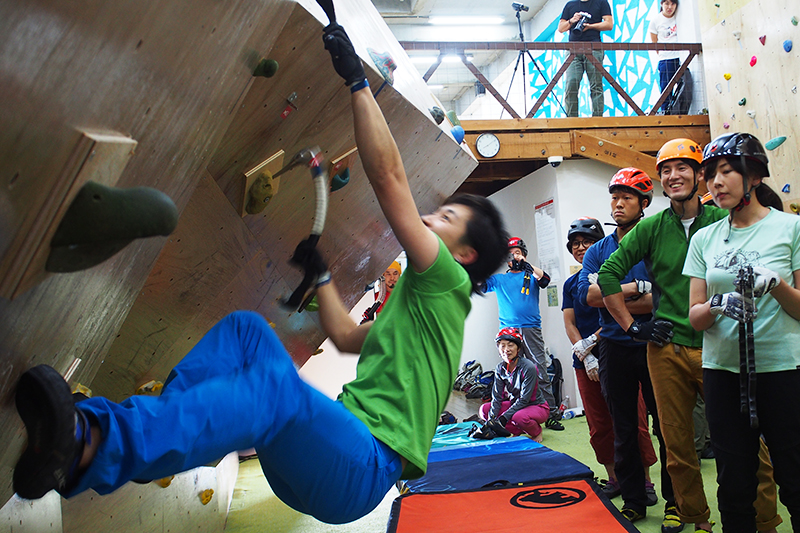 Session with professional ice climber Nae Yagi! !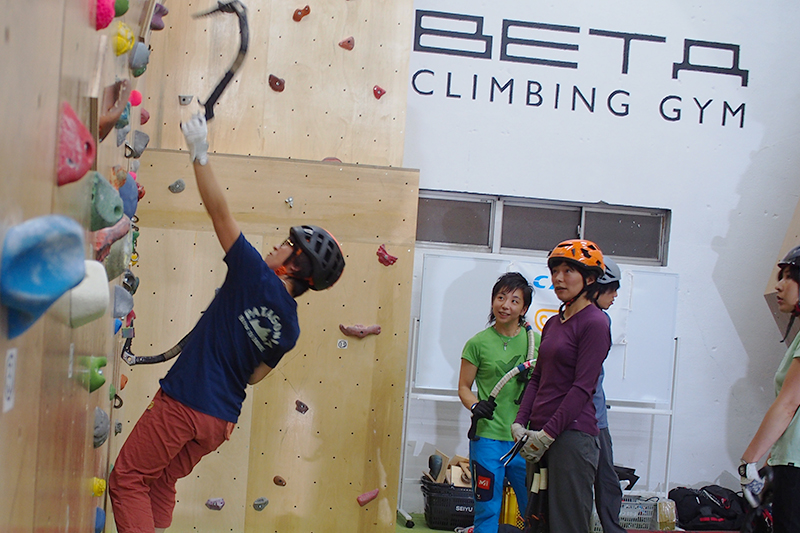 Let's learn how to use the ax and move unique to dry.
【Instructor】Nae Yagi (professional ice climber)
【Target/Capacity/Details/Participation fee】
Target: Beginners to dry tooling *Inexperienced people can also participate, but first, take "Introduction to dry tooling" I recommend that you
Capacity: 9 people in each section
Contents: Let's learn together through the session!
Participation fee: 4,400 yen (tax included)
~Part 1 19:00~20:10 (70 minutes)~
~Part 2 21:00~22:10 (70 minutes)~

※Participation fee includes daily usage fee for beta.
※Please pay at the [1F] reception on the day.
※If you are not a beta member, please register as a member (free). →Pre-registration is convenient for member registration (free)!!
※Participation must be 18 years or older.
【Belongings】Clothes suitable for dry tooling (easy-to-move clothes with long sleeves and long pants), ice axes, helmets, gloves (recommended for golf), climbing shoes, ice tools (optional).
There are rentals other than gloves. Please come to the 3rd floor after picking it up on the 1st floor.
※Climbing shoes (please bring socks) / Helmets are charged (330 yen each)
【Insurance】Please join by yourself if necessary.
Participation
【Application for participation】If you would like to participate, please apply at the beta store or by email.
▼In the case of e-mail: Please send an e-mail with the following address, subject, and text.
◆Email address: info@beta-climbing.com
※Please replace the @ (at mark) with half-width characters.
◆Email subject: Request to participate in dry tooling session on 5/29
◆Email text: Please write the following 1. to 5.
1. Your name
2. Gender
3. Date of birth
4. Phone number (Please write the number where you can be contacted on the day)
5. Session to participate or (Please write which one)
6. Rental availability (If yes, product name: helmet/ice ax)
7. Beta member or non-member (please write which one)
【Deadline】Applications will be closed as soon as the capacity is reached.
【that day】Please complete reception and change clothes at Beta [1F] about 30 minutes before the session starts. Also, if necessary, please finish up on the [1F] [2F] climbing wall.
※If you are not a beta member, you will need to register as a member, so we recommend that you complete pre-registration in advance.
---
Detailed profile of Nae Yagi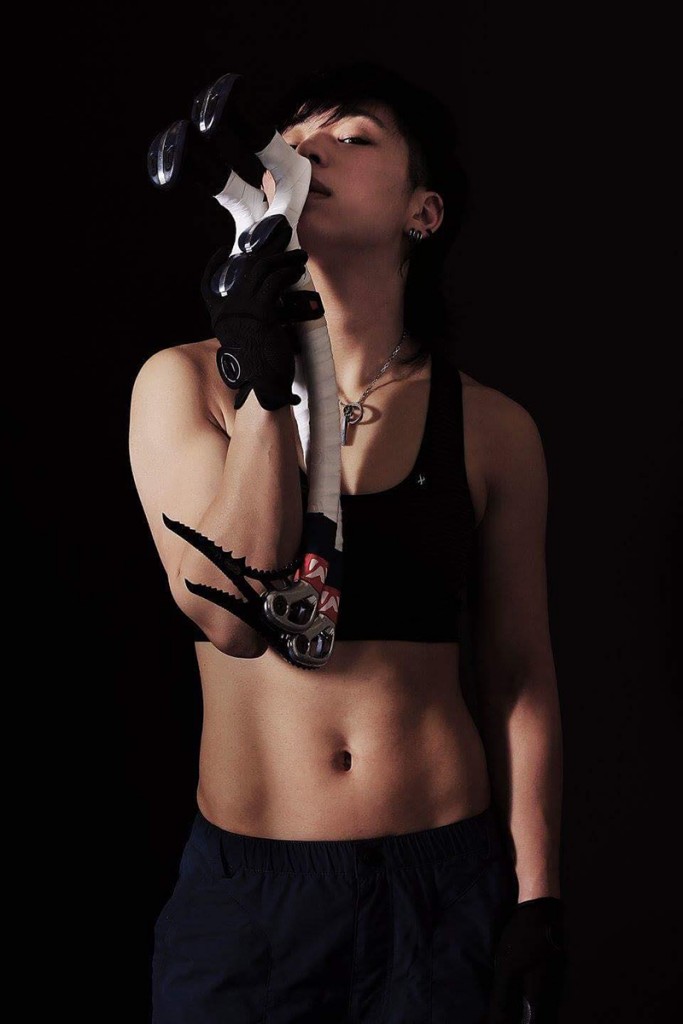 Nae Yagi, born in Osaka in 1984, is a professional ice climber. She has been involved in mountain climbing and climbing since childhood.
In 2001, she won the 6th Kinki High School Climbing Tournament, and in 2002, it was only natural that she would win the championship again. " appears bravely.
After graduating from high school, won the junior division of the JOC Junior Olympic Cup, which is organized by the Japanese Olympic Committee to foster future Olympians. He has won the championship (2004), finished 8th in the Asian Championship (2005), and has continued to achieve good results, including many cup competitions in various parts of Japan.
Seen as a climber who will carry the next generation of climbing on his back, he has gradually shifted his focus to ice climbing since the 2009 season. "When I was trying to make a living by competing and making a living, I chose a place where I could stand at the top," he says. After graduating from university, I belonged to Maruhan Co., Ltd., which manages pachinko parlors. Active as Japan's first corporate climber, chose the professional path from the 2013 season, and participated in all ice climbing World Cup competitions for the first time in Japan.
[War record]
2001: 6th Kinki High School Climbing Tournament 1st Place
2002: Asian Youth Championship Malaysia Tournament 3rd Place
2003: 6th Junior Olympic Junior Champion
2003: National Athletic Meet (adult women's division) 2nd place
2005: Asian Championship Iran Tournament 8th
2008: Japan Championship 5th
2011: Ice Climbing World Cup Cheonsong 15th
2013: Ice Cllimbing World Tour Ranking 18th
2014: Ice Cllimbing World Tour Speed ​​category 10th overall
2014: Participated in the Sochi Olympic Climbing Festa