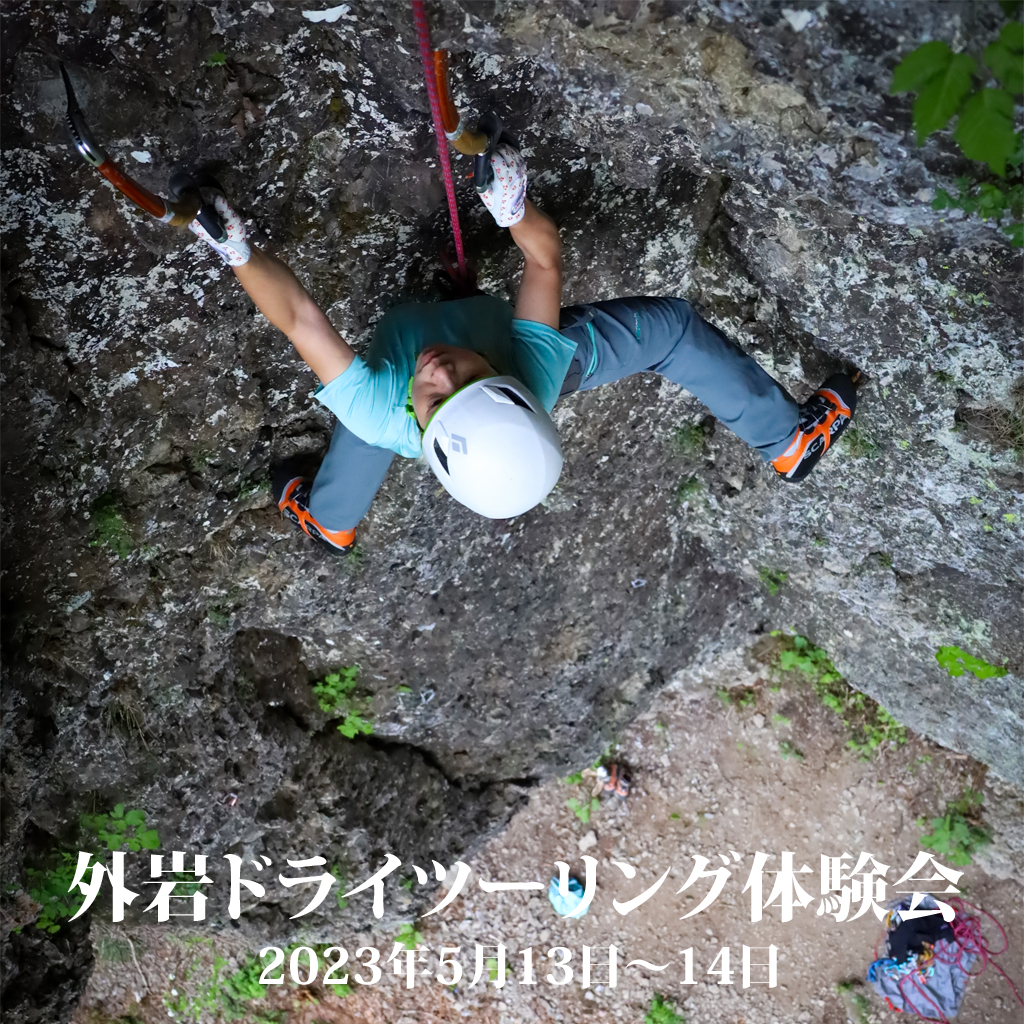 We held a dry tooling outdoor crag session event.
Like last year, two World Copper members, JUNKO-sensei and Masato-san, acted as instructors.

On the first day, I changed the schedule and went to Futakuchi Gorge.
Since it was a small group, Mr. Masato took a photo from above.
That's the first picture. Haven't you seen it? This scheme. yes! It is a picture of the movie Alpinist!
It's cool, isn't it ~.
I enjoyed 3 routes on the top rope. One of them is on the lead.

Lacquer is a route pioneered by Mr. Masato, and is a practice exercise for placing your feet.
surely. . A route that can not be climbed unless you firmly decide your feet.

■ Climbed route
Dengeki Groove (D8*)
Lacquer -URUSHI- D7
Tyrant lower part (D6 *)
※informal

On the second day, a crag near Sendai.
I enjoyed 3 routes on the top rope.
This route is a solid sport route that is different from crampons training.
It's tough. It seems that the first outdoor dry tooling has been baptized.

The gym can't do it.
Ax switching, long and short. Even if you observe, another hold from the first hand…
After receiving a lecture from Mr. JUNKO about it, I tried again.
Mr. Masato advised, "Feel the expression of the rock!"
I can't feel it…

It seemed like a good experience.

■ Climbed route
Small hanging root D6
Tsubasa D7
Komachi D8

The next event will be June 3rd and 4th.
Let's enjoy Sotoiwa Dry!