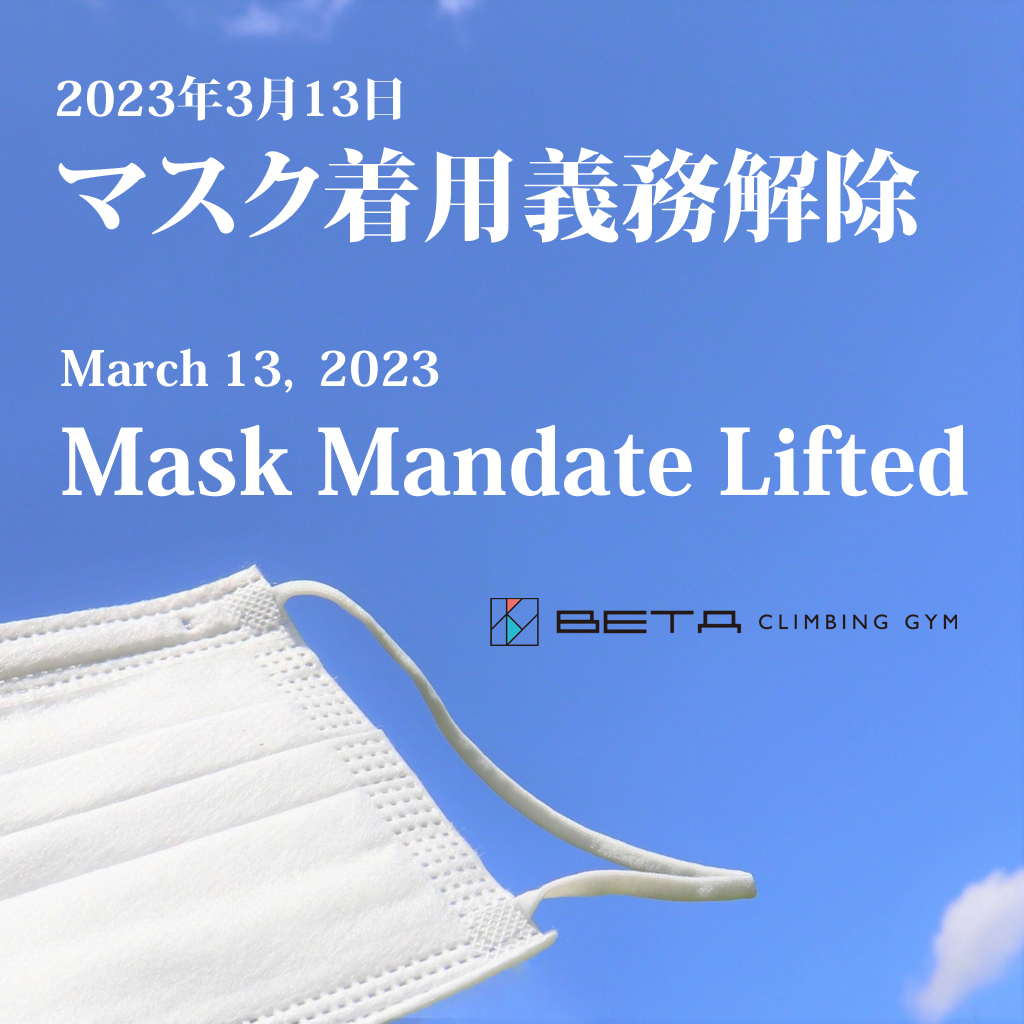 At Beta Climbing Gym, we asked everyone who used it to wear a mask as part of our measures to prevent the spread of the new coronavirus infection.
We apologize for the inconvenience, but we apologize for the inconvenience.
Thank you very much for your cooperation.
From March 13, 2023, we will leave it to the judgment of everyone who uses the mask about wearing a mask.
In the current situation, there is anxiety about canceling the obligation to wear it.
However, considering the situation of infection, political decisions, and social trends, I think it would be reasonable to lift the restrictions.
I hope that even if you unlock it, there will be no infection between gym users.
We would like to ask for your cooperation in the following ways to create an environment that everyone can use with peace of mind.
・Please refrain from using if you are suspected of being infected or if a close relative has symptoms.
・If you have a lot of coughs, please wear a mask even if you are not infected.
Please note that our staff will be wearing masks for a while as part of their physical condition management.