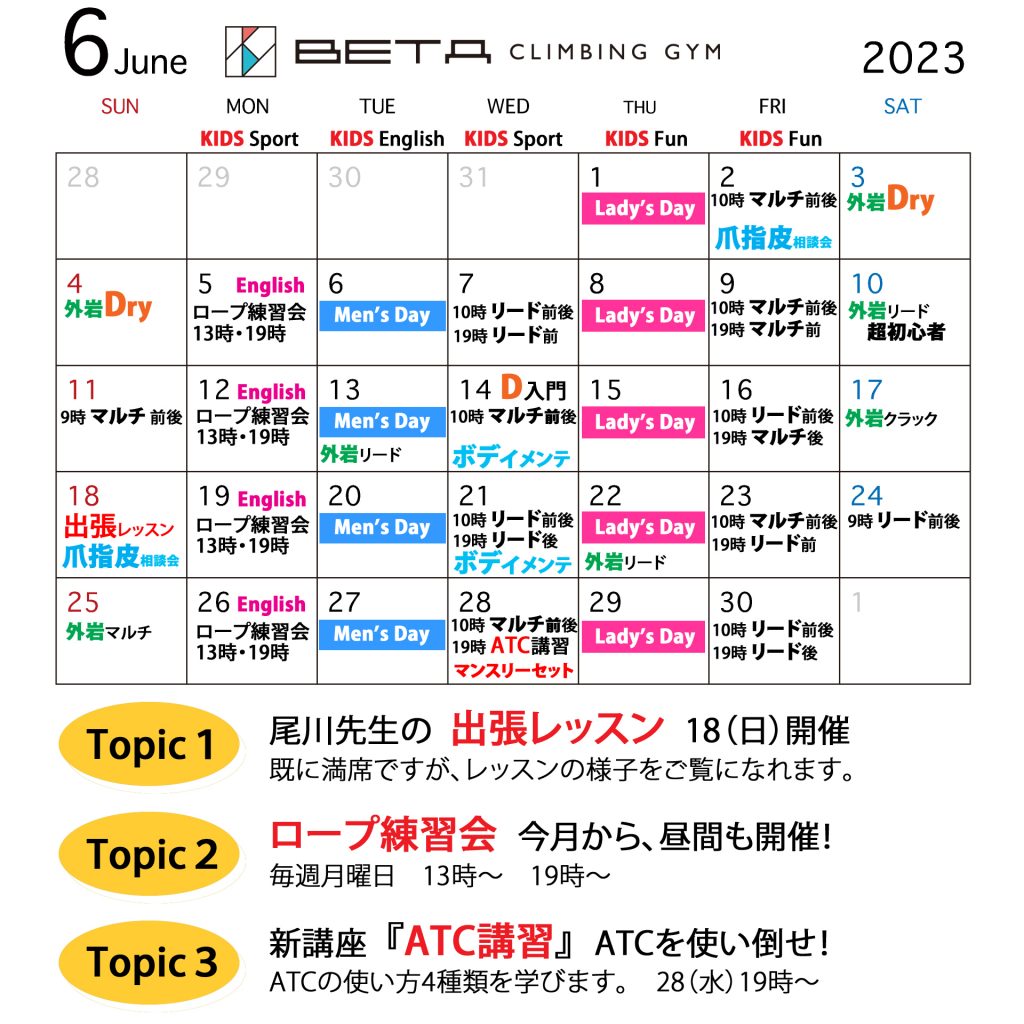 Scheduled for June
Three topics for June.
---
Ogawa-sensei's visiting lesson
Tomoko Ogawa, who is familiar with Bouldering World Cup commentary and Instagram lessons, will hold a business trip lesson on Sunday 18th.
We are already full, but you can see the atmosphere of the lesson on the day.
In addition, a nail finger skin consultation meeting is also held on the same day.
Rope practice session held at noon
It is held every Monday night (from 19:00), but in addition, we decided to hold it at noon (from 13:00).
If you can only come in the daytime, please use it.
Lead, multiplayer, self-rescue, climbing back, cracking, anything is OK as long as you practice using a rope.
New course [ATC course] Let's make full use of ATC!
There are four main ways to use ATC. Lead belay, second belay, descender, ascender.
You can do all this with just one device. It's wonderful, isn't it ~.
In the first place, we will have you experience the mechanism of belaying with a belaying device.
---
Then there is maintenance.
It's important for nails and finger skin, climbers.
The whole body of course.
We encourage you to visit us regularly.

■Dry touring top rope session practice session
I will do it again this month. The Dry Touring Top Rope Session is the only opportunity to do a dry touring vertical climb in Beta. No date has been set for June, but it will most likely be some Thursday!