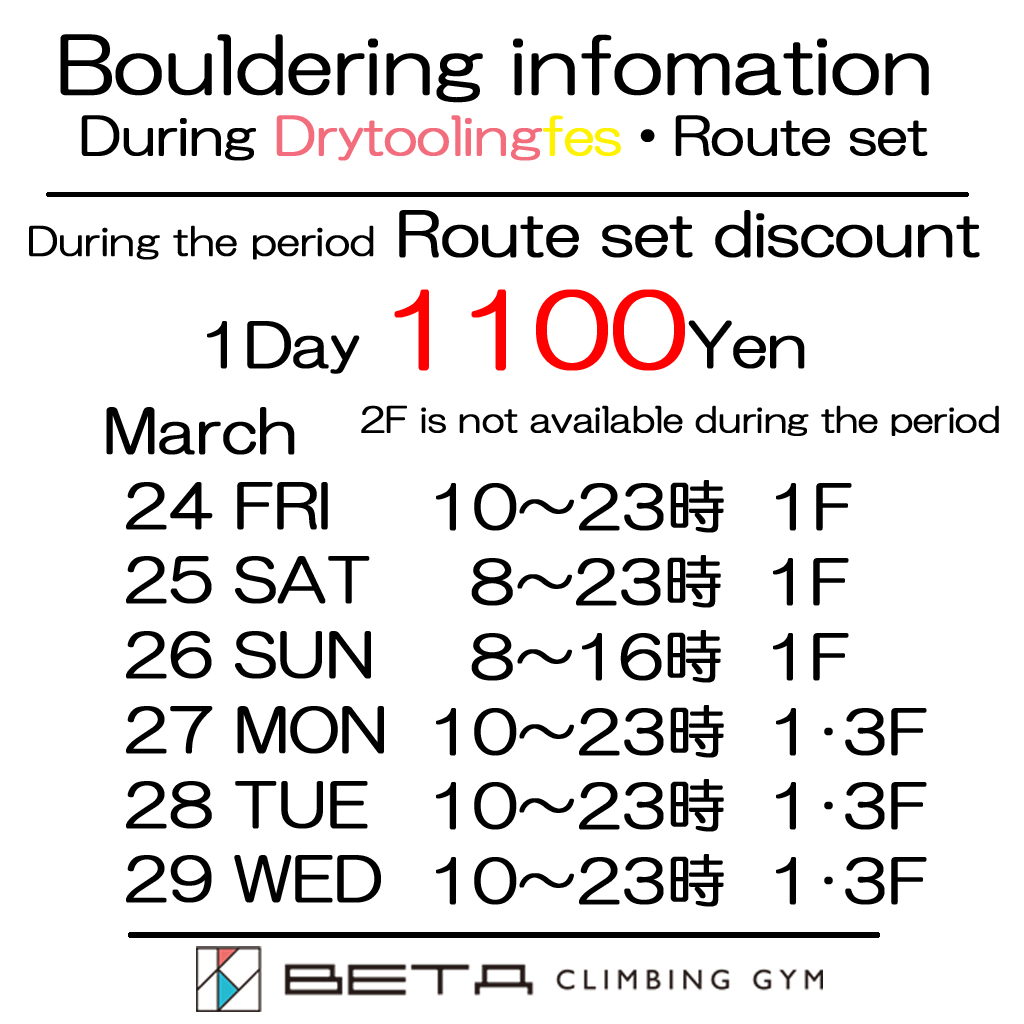 We will inform you about the bouldering business during the spring drama and 2F route set from 3/24 (Friday) to 3/29 (Wednesday).
During the period, the usage fee will be discounted to 1,100 yen per day.
2F cannot be used during the period.
Please note that there is a period when the 3rd floor cannot be used.
March
24 (Fri) 10:00-23:00 1F
25 (Sat) 8:00-23:00 1F
26 (Sun) 8:00-16:00 1F Drytooling spring festival
27 (Mon) 10:00-23:00 1/3F
28 (Tue) 10:00-23:00 1/3F
29 (Wed) 10:00-23:00 1/3F
Thank you.