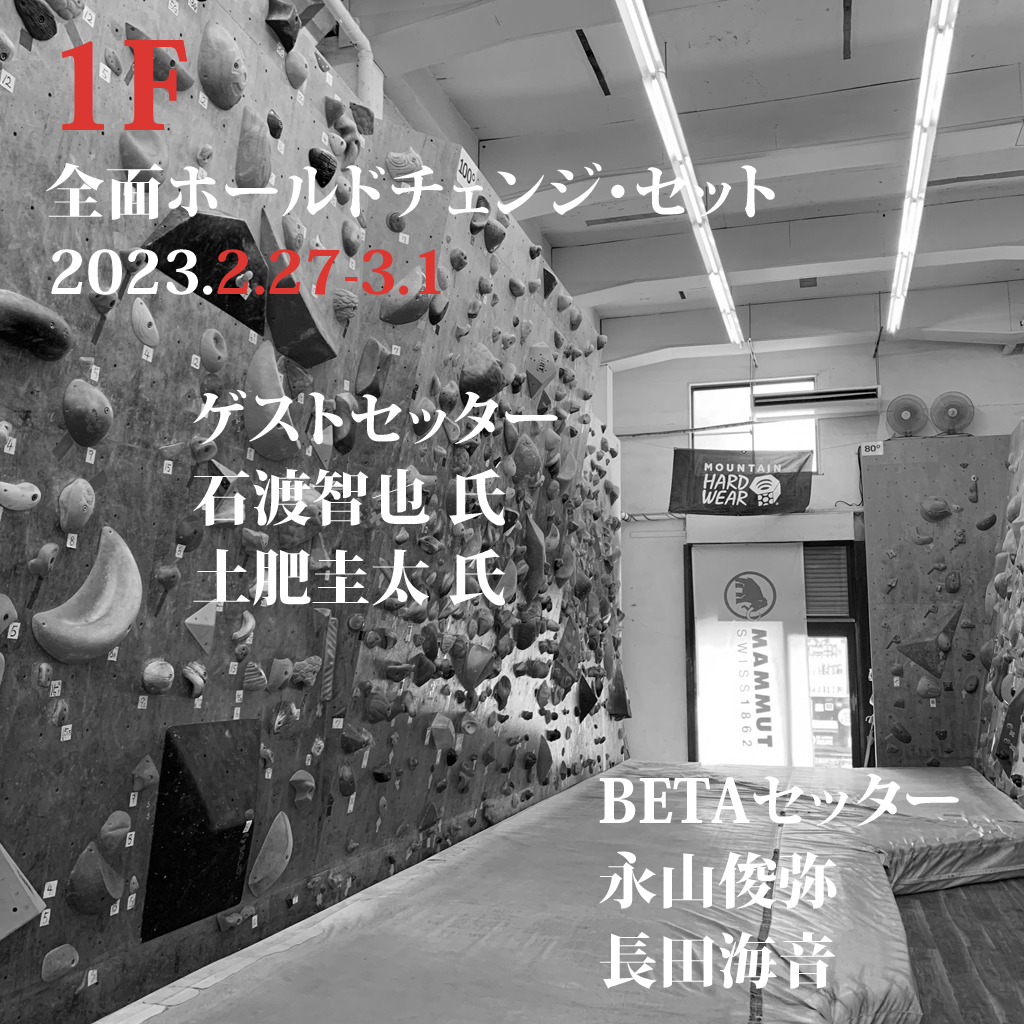 2023.2.27-3.1 1F will be completely renewed.
Sorry for the notice just before.
During the period, 1F is not available, but 2F and 3F are available as usual.

The setters are Beta, Shun, and Kite.
Mr. Tomoya Ishiwata and Mr. Keita Doi will be invited as guests.The setters are Beta,

We will introduce the two of you in detail later.
Stay tuned for new problems! !