2023年02月23日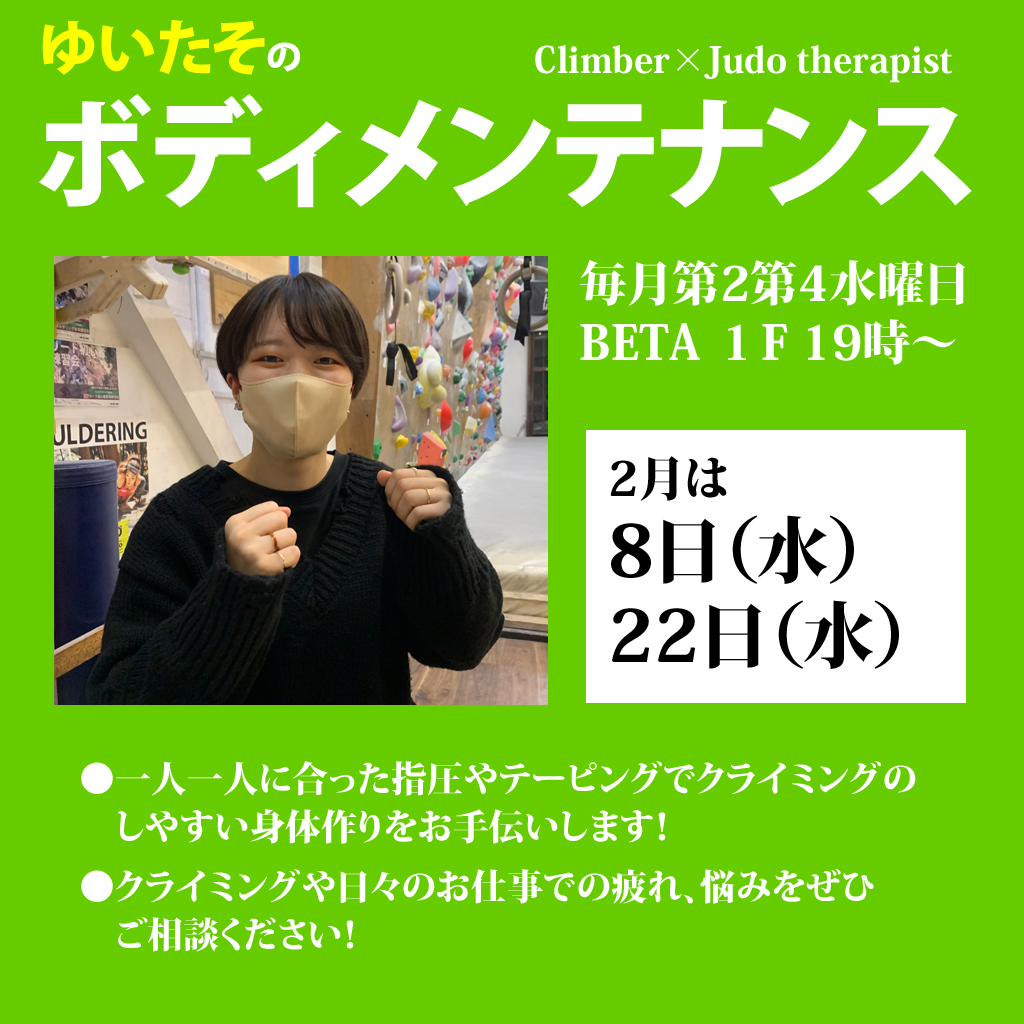 Date in February
2/8 (Wed), 22 (Wed) Beta 1F
Climber x Judo therapist
As a climber, I understand the worries of the climber's body.
●We will help you build a body that is easy to climb with shiatsu and taping that suits each person!
●Please feel free to contact us if you are tired or worried about rhyming or daily work.
Menu・Price
All include time for counseling and self-care training.
・ Shiatsu 2,000 yen ⇒ First time discount 1,500 yen
・ Shiatsu + taping 2,500 yen ⇒ First time discount 2,000 yen
・ Shiatsu + 5 minutes 500 yen (up to 10 minutes possible)
・ Taping only 500 yen
---