2023年04月25日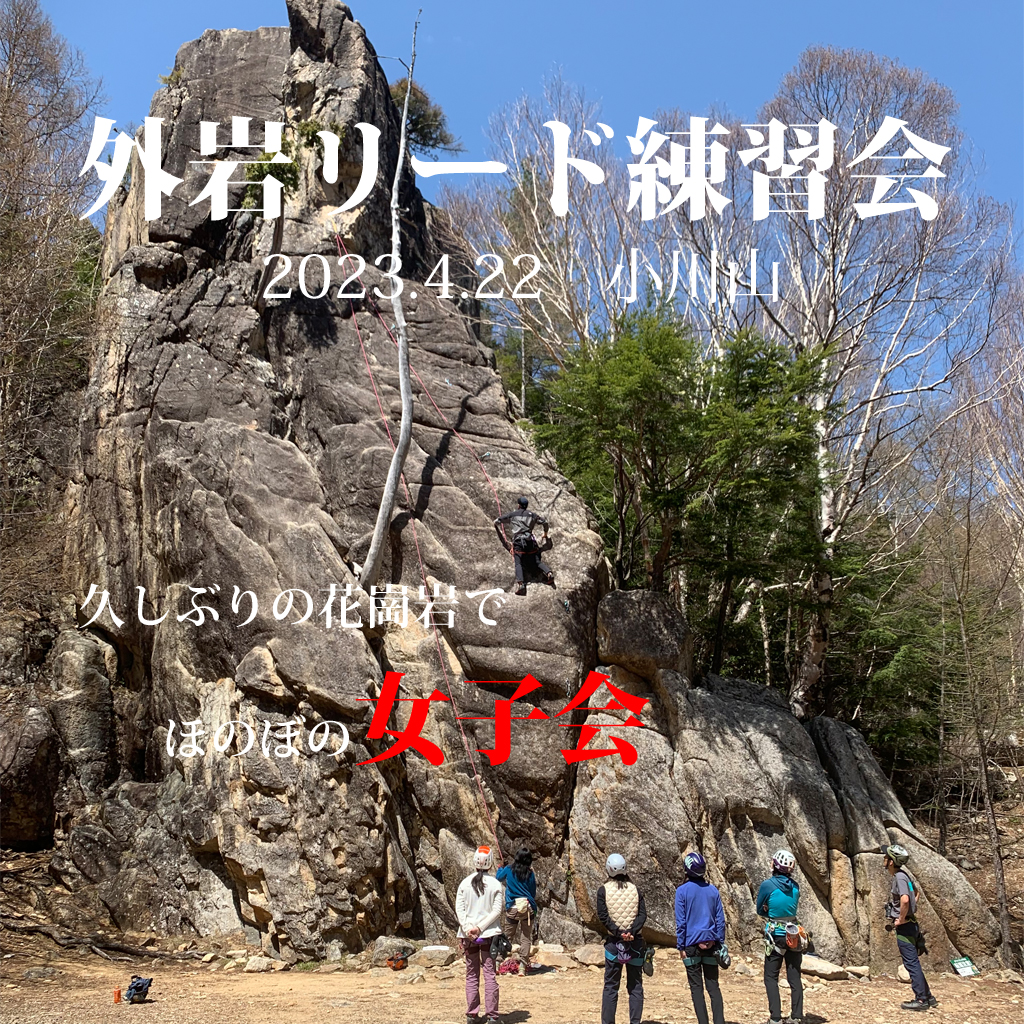 On Saturday, April 22nd, we held a Outdoor leadclimbing practice session at Ogawayama.

It was still before business, but the parking lot was full. Probably there were many climbers and boulders.
The weather was fine and the rock conditions were good, so we enjoyed it at a good timing.

This time we climbed the first rocks "Phoenix Rock" and "Gamas Slab".
Both of them have easy-to-understand approaches and range from easy to difficult problems, so we recommend them. And is it photogenic?
Mainly on the slab problems, and also on the hanging wall. Long time? It was a granite slab, but everyone was good at it.
we had a bit of a hard time with the short hanging wall ~. An problem that you either love or hate.
we had a lot of fun.
There are 6 participants this time. There were many girls. Cheerful climbing while chatting from beginning to end.
We had a great time.
■ Problems climbed
phoenix boulder
・Large reentrant angle 5.6 ★
・Central line 5.8★

Gamaslav
・Large flake right 5.8 ★★
・Short route 5.10b
・ Looking up at the slab 5.10b
■ Future plans
4/29 (Sat) Super Beginner Reed Practice Meeting Washizuyama
5/3 (Wednesday) Super Beginner Reed Practice Meeting, Mt. Washuzu
5/9 (Tue) Sotoiwa Reed Practice Meeting Saku Shiga
5/20 (Sat) Sotoiwa Reed Practice Meeting Tennoiwa
5/25 (Thursday) Sotoiwa Reed Practice Meeting Ogawayama
5/27 (Sat) Sotoiwa Crack Practice Meeting Ogawayama
5/28 (Sun) Sotoiwa Multi-Practice Meeting