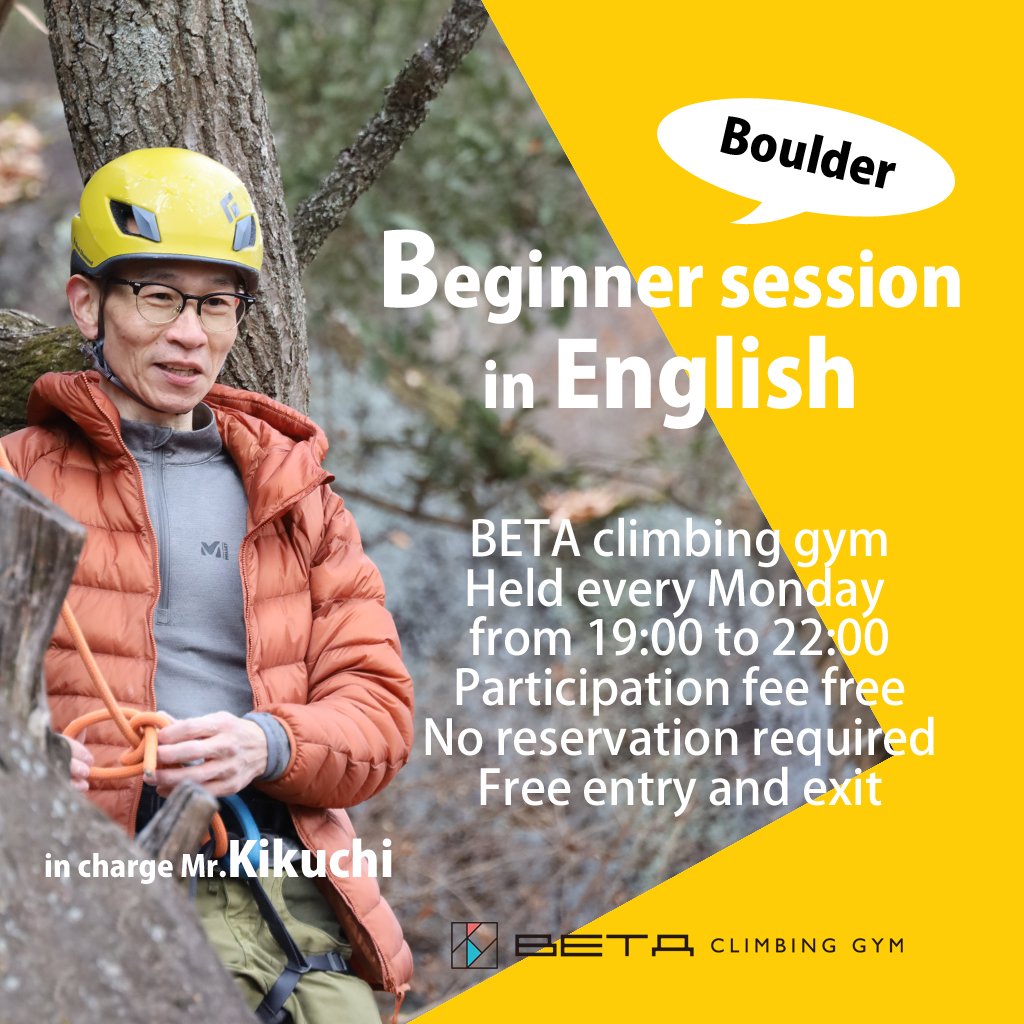 Are you a beginner climber and not fluent Japanese speaker? Don't worry!
In BETA climbing gym, there is climbing session just for beginners in English.
We will climb up to 5-kyu(V0+/V1) in session style, so even if you are new to climbing, we very wellcome you.

Are you a Japanese climber and not fluent English speaker? Don't worry!
Let's climb with English speakers and learn climbing and speaking English at once.

Mr.Kikuchi is in charge of English climbing session at 7pm-10pm every Moday.
Please do not hesitate to ask about the session to any staff gym anytime.