2023年03月06日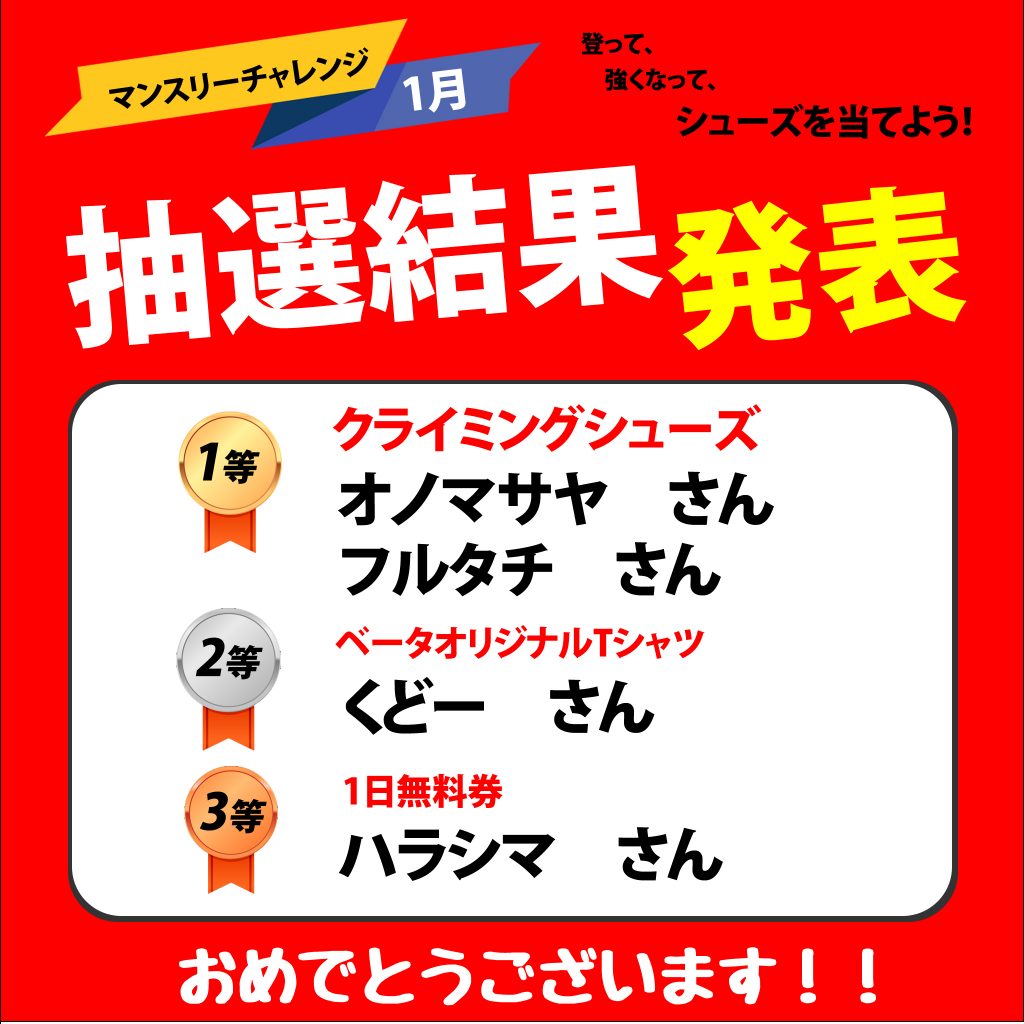 1st prize Your favorite climbing shoes
Onomasaya san
Furutachi san
2nd Prize Original T-shirt
Kudo- san
3rd class all-day ticket
Harashima san
---
congratulations!
Well, the winning probability has nothing to do with the number of climbs. Those who write their names have an equal chance.
The number 1 assignment is about the 5th grade, so it's gamba! !
In the beta, I hope that you will enjoy the new challenges in the monthly challenges, and you will be able to see your growth in the tape challenges that have a long set cycle. Monthly assignments have a slightly different taste than tape assignments, such as dynamic assignments, so please give it a try!
You can choose your favorite shoes from Scarpa, Sportiva, Unparallel, Mad Rock, and Black Diamond.
If you are a winner, please let us know when you come to the store or by phone, email, etc. by the end of January. After that, it will be disabled.