2023年04月28日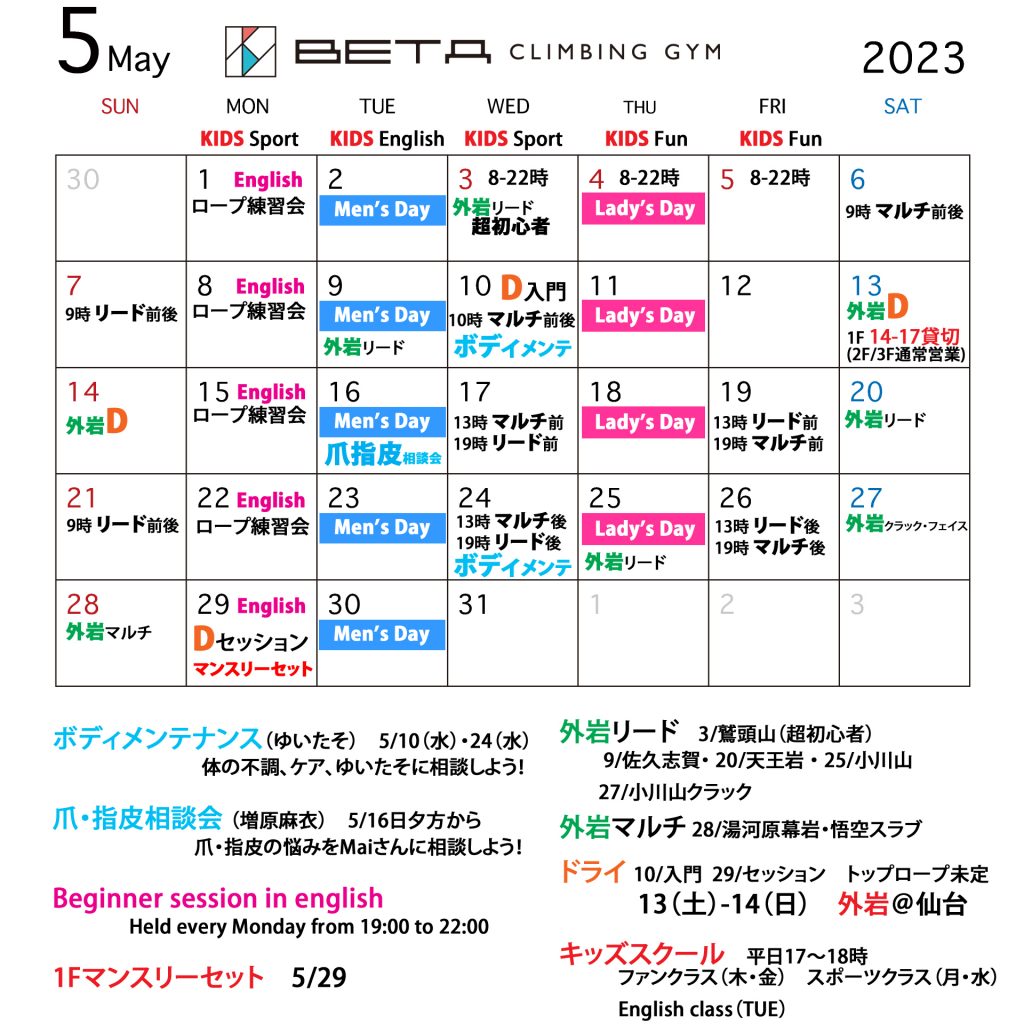 Scheduled for May
Golden Week is a public holiday, 5/3 (Wednesday) to 5/5 (Friday) 8:00 to 22:00 Irregular business hours.
All other days we will be open at our normal hours.

Then there is maintenance.
It's important for nails and finger skin, climbers.
The whole body of course.
We encourage you to visit us regularly.

■Dry touring top rope session practice session
I will do it again this month. The Dry Tooling Top Rope Session is the only opportunity to do a dry tooling vertical climb in Beta. No date has been set for May, but it will most likely be some Thursday!
■
Dry Tooling Session
Yes, even if the ice cream is over, please hold the tool! "It's more effective to practice all year round."
Dry Tooling Session
Let's practice together! Scheduled to be held on May 29 (Monday)