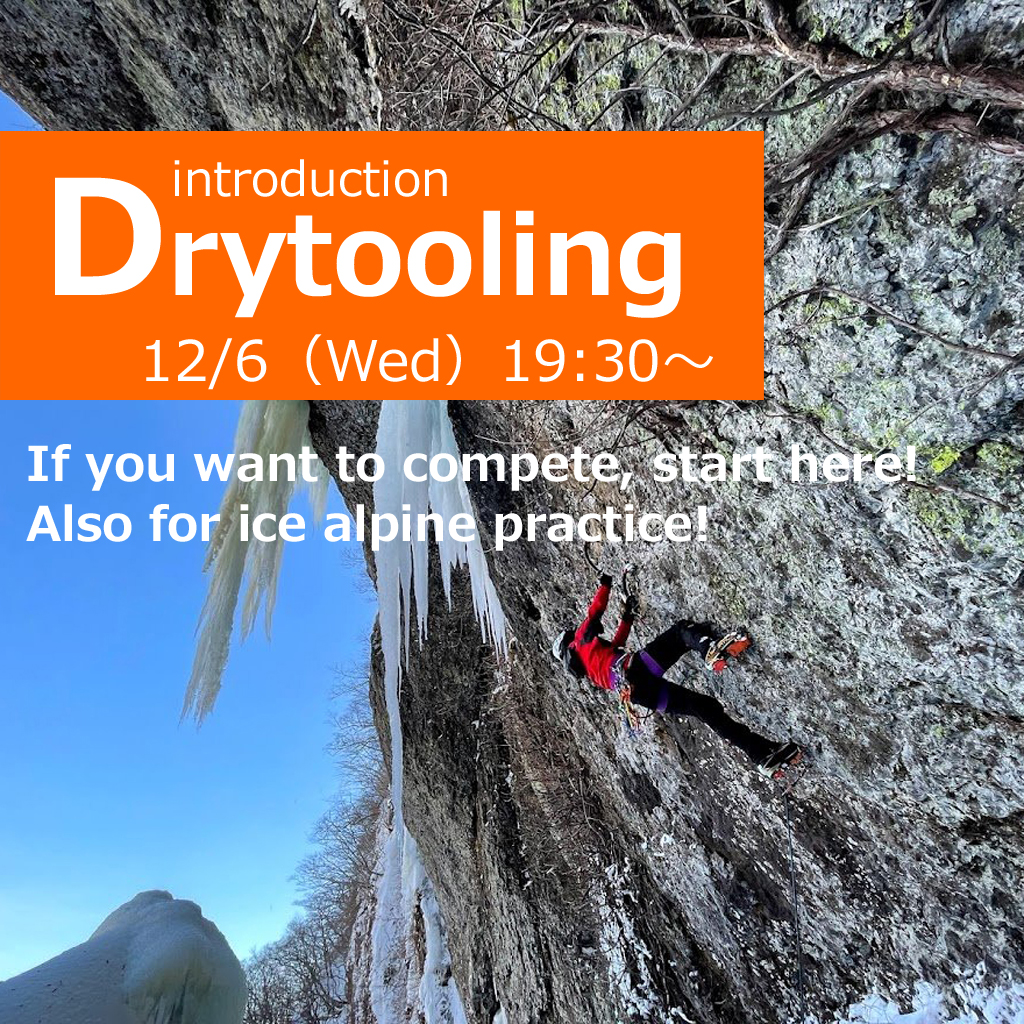 Intro to dry touring in December will be held on 12/6 (Wednesday)!
Dry touring is climbing using ice axes and crampons to climb rock walls and artificial walls.
In Europe and the United States, it is enjoyed by many people as a genre of climbing.
There are many climbers who enjoy dry tooling as a competition and incorporate it as training for ice climbing and alpine climbing.
This course is for those who want to start dry tooling, those who have experienced dry tooling several times but want to learn from the basics properly.

I use an ax to climb, but don't worry if you don't have your own ax, I will rent it for you.
In addition, participants in this course may rent the Axe at no charge at any time in the future!

Even if you are new to Beta drywall, please take this course.
If you want to use Beta drywall, please take this course first
For details and to apply, please visit the official website

The number of times you can participate in the introductory class will be up to 3 times. After graduating from the introductory class, you can practice on your own, or if you want to practice with everyone, please use the "Dry Tooling Practice Meeting".。


Held on Wednesday, December 6
Overview
【Place】 Beta [3F]
【Time】 19:30-22:30
【Lecturer】 Ms.Junko
※Profile description at the bottom of the page
【Target】 dry tooling inexperienced & beginners
※There is no limit on the number of times you can participate, but please note that if there are more applications than the capacity, we may ask those who have participated many times to refrain from doing so.
※Participation must be 18 years or older.
【Capacity】 8 people (Priority will be given to those who participate less often.first-come-first-served basis if the number of participants is the same)
【Course fee】 4400 yen (tax included)
※Please pay at the reception on the day.
【Belongings】
・Clothes suitable for ice climbing (long sleeves and long pants are recommended *Short sleeves are fine in hot weather such as summer, but please be careful)
・Ice ax (*1)
・Helmet
・Gloves (*2)
・Climbing shoes
※1 Please remove the hammer and adz. See "
Preparing the Ax
" for more information. please do.
※2 Gloves are essential for injury prevention and finger skin protection. We recommend that you get the perfect size. Leather golf gloves are easy to use, but you can also use thin gloves for work at home centers. It is difficult to climb with loose belay gloves or non-slip gloves.
Items that can be rented —————-
・Ice ax (free/please bring a taping with a width of 25mm or more)
・Helmet
・Climbing shoes (paid 300 yen/please bring socks/rent on 1F and bring to 3F)
【Course content】
・Differences between dry tooling and ice climbing (tools/moves)
・How to use the ax (how to grip, switch hands, hold)
・Dry tooling practice Traverse task using ice ax, basics of figure 4 and figure 9
About participation
If you would like to participate, please apply at Beta climbing gym or email.
▼In the case of e-mail: Please send an e-mail with the following address, subject, and text.
◆E-mail destination:info@beta-climbing.com
※Please replace the @ (at mark) with half-width characters.
◆email subject:12/6 Hope to participate in dry touring introductory
◆Email text: Please write the following 1. to 5.
1. Your name
2. Gender
3. Date of birth
4. Phone number (Please write the number where you can be contacted on the day)
5. Whether or not to rent (If yes, please write the rental product name)
6. Beta member or non-member (please write which one)
※※※※※※※
For those who have applied, we will send you an e-mail from Beta Climbing Gym at a later date. If you do not receive a reply within 1-2 days after sending the participation application email, please call beta.
※※※※※※※
【Deadline】Applications will be closed once the capacity is reached.
---
---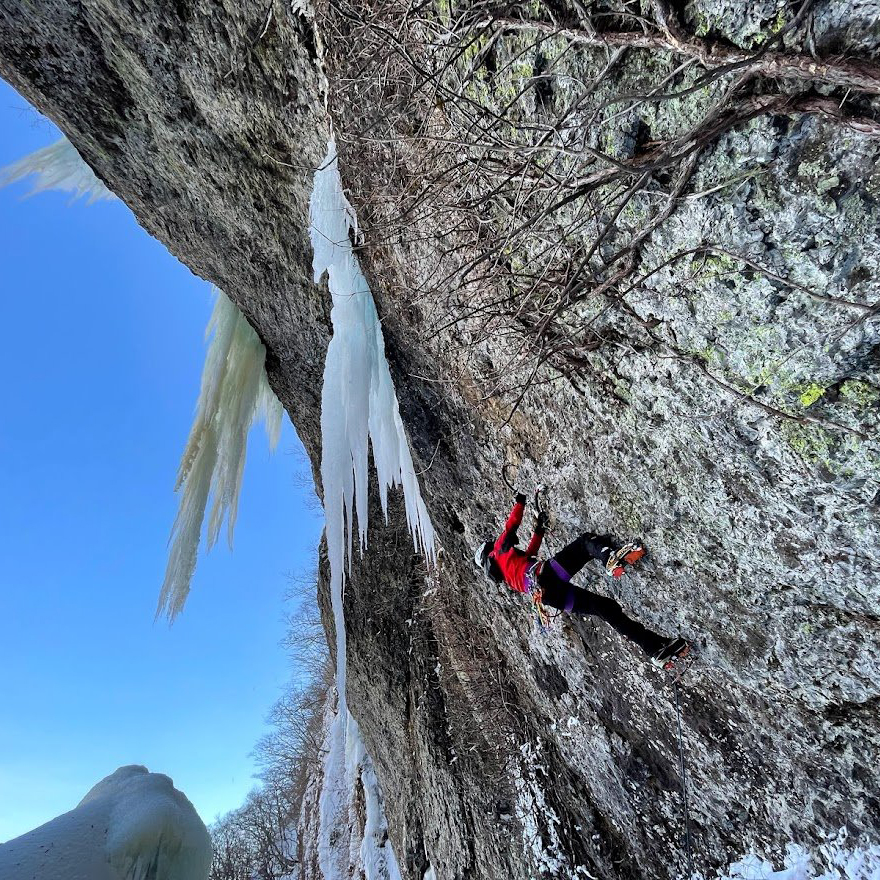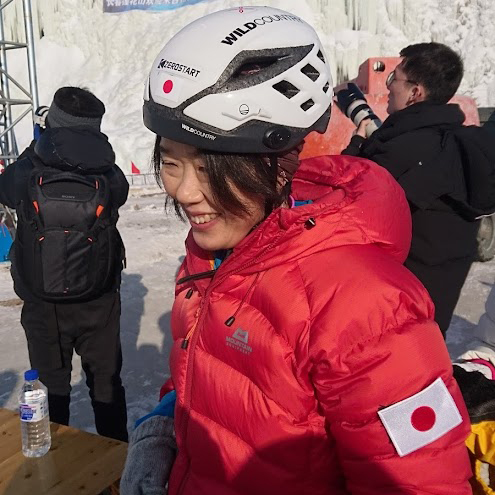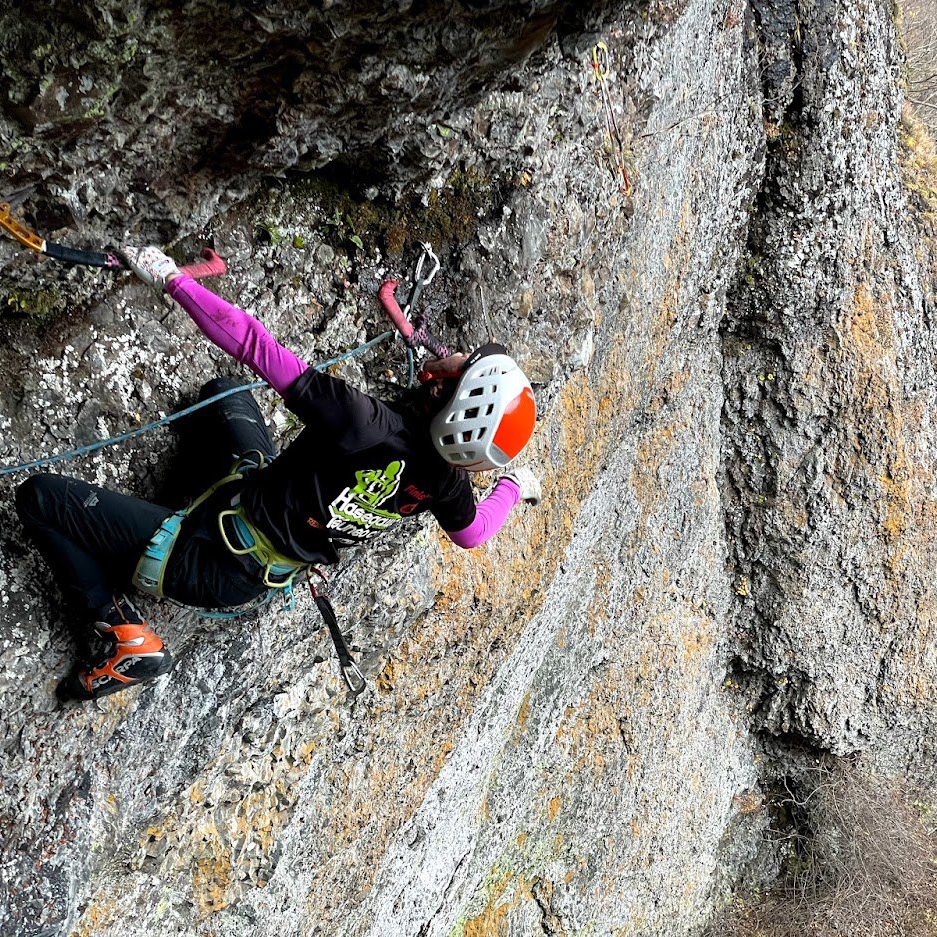 【Instructor Profile】 Junko Sasakawa
Joined the Kanagawa Prefecture Workers' Mountaineering Federation ・
Ginreikai
Deputy Representative
In 2018, an all-female alpine climbing club,
Ginreikai
. Besides alpine climbing, she also participates in ice climbing and dry touring competitions. She is energetically devoting herself to both mountain and competition.
Major achievements
【Competition】
2018 Montura Nanners Cup Beginner Division Winner
2019 Montura Dry Touring Championship Women's 2nd Place
2020 UIAA Ice Climbing World Cup China match, semi-final advance Women's lead 18th
2020 UIAA Ice Climbing World Cup Korea Match Women's Lead 28th
2020 UIAA Ice Climbing World Cup Annual Overall Ranking: Women's Lead 30th
2021 BETA Cup Mixed Male and Female 6th Place
2023 UIAA Ice Climbing World Cup Annual Overall Ranking: Women's Lead 21th
【Outer Rock】

Spring 2019 Kamakurayama Hayate D10 RP
Autumn 2020 Futakuchi Valley Kagura D9+ RP

Winter 2021 MIX route (unnamed) M8 RP

*Notice to everyone*
The [3F] climbing area cannot be used by the general public during the course. We apologize for the inconvenience, but thank you for your understanding.