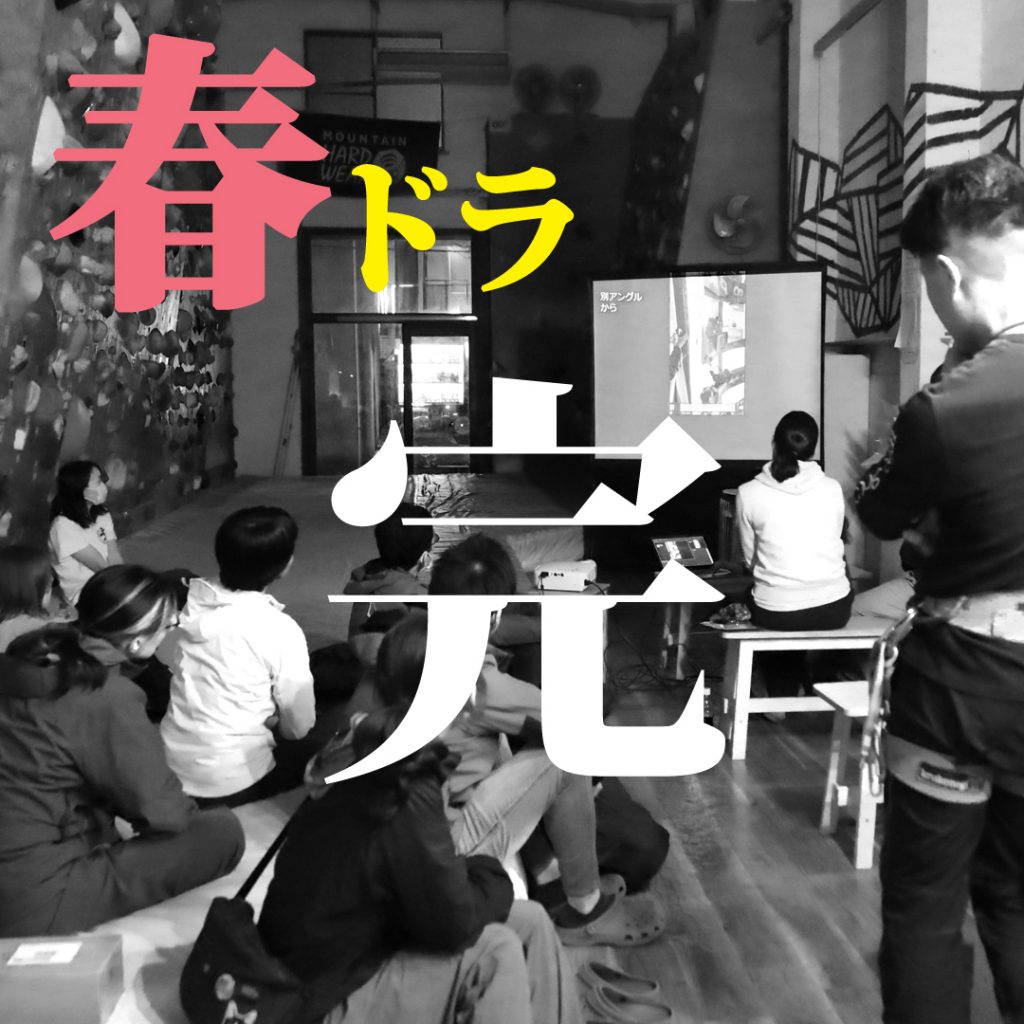 On March 26, 2023, the dry touring event "Dry Tooling Spring Festival" commonly known as "HARUDORA" was held at Beta.
This is a participatory event that is different from the competition-style events that were held in beta in the past.
Many people came to the event and the event was lively. Thank you to everyone who participated.
Even those who have been bouldering are interested in the dry touring experience event held by the side and participate.
I think it was a good opportunity for them to get to know and experience dry tooling.
It was a type of event that had never been held before, but the organizers were
Haruko Takeuchi
and
Junko Sasakawa
. It was an event that brought out the sensibility and energy of the women.
Instead of ranking, everyone is noisy, and both experienced people and beginners are harmonious. It was such a soft event.
In addition,
Sumiko Kashiwa
, the author of "The Girls' Mountain", visited us, and
Masuhara, author of "Athlete Nail". Mai-san
opened a store. thank you very much.
Mr. Masato Nakajima, Hiroshi Furukawa , Naoto Kamon, thank you. Thanks to all the other people who directly and indirectly helped us, and the companies who kindly supported us, we were able to finish the event without incident. thank you.

From those who participated, is next a "summer drama"? Inquiries with.
I don't know yet, but I think it would be nice if we could continue this kind of event in some way.

Sponsorship
Lost Arrow Inc. (Scarpa/Black Diamond)
Columbia Sportswear Japan Co., Ltd. (Mountain Hardwear)
Millet Mountain Group Japan Co., Ltd.
Caravan Inc. (comp/no grade/)
UP ATHLETE
TAT Inc. (Athlete Nail)
RONILO (All-in-one moisturizing gel "AND")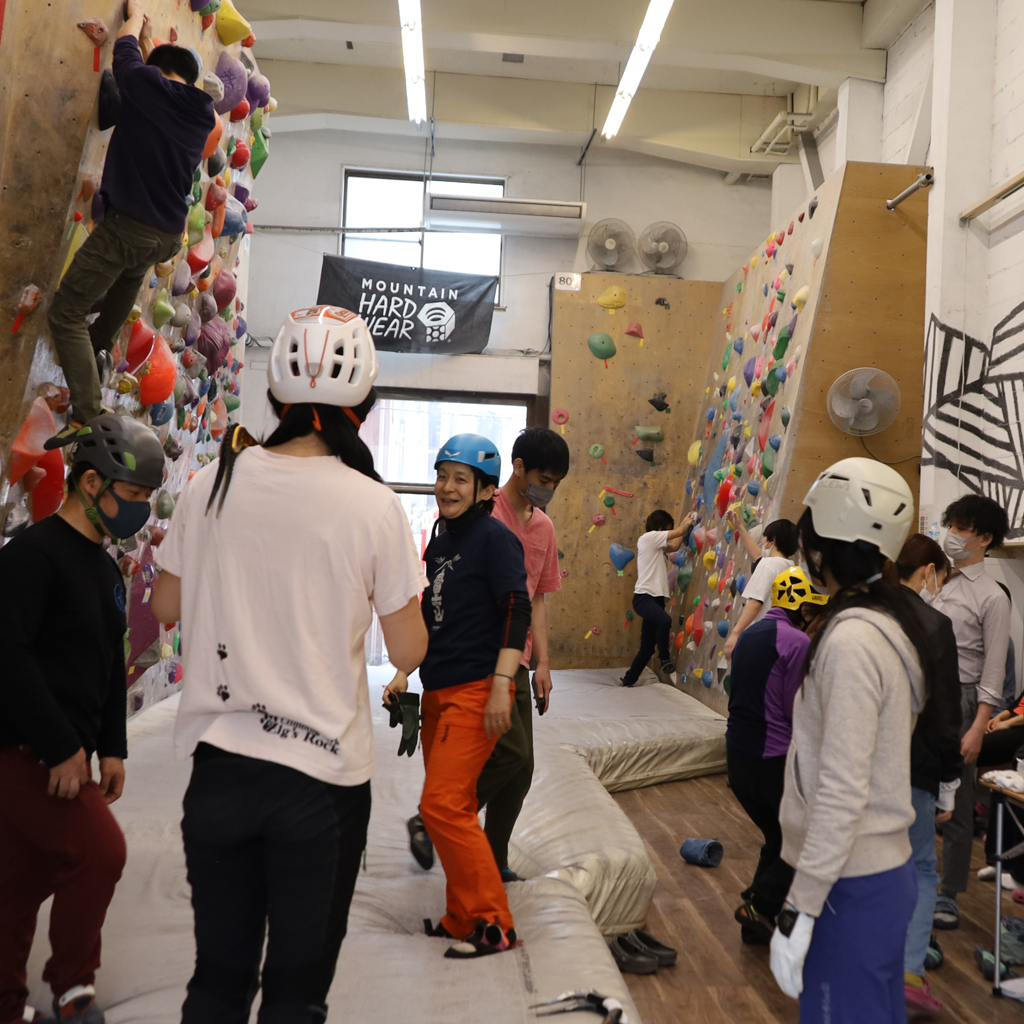 1F bustling with customers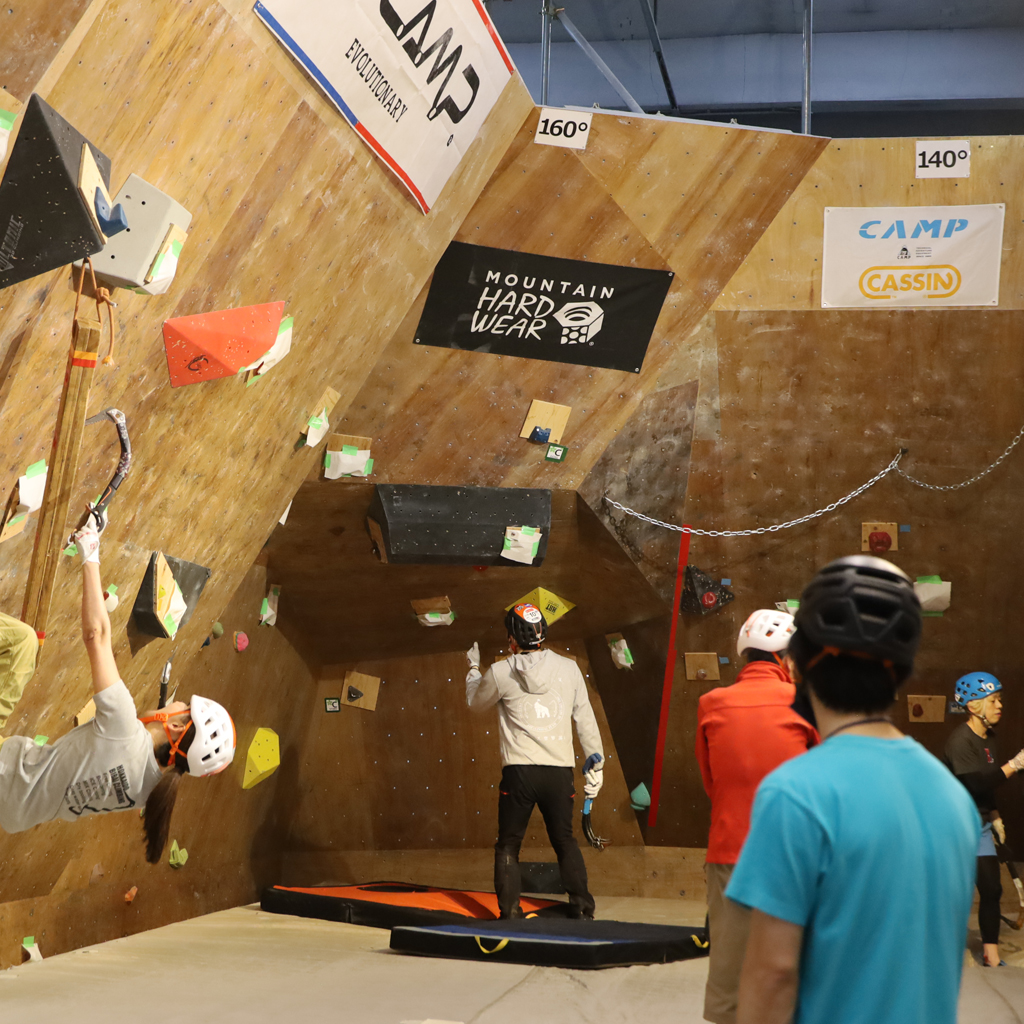 Stamp rally using the entire surface of the 2F inclined wall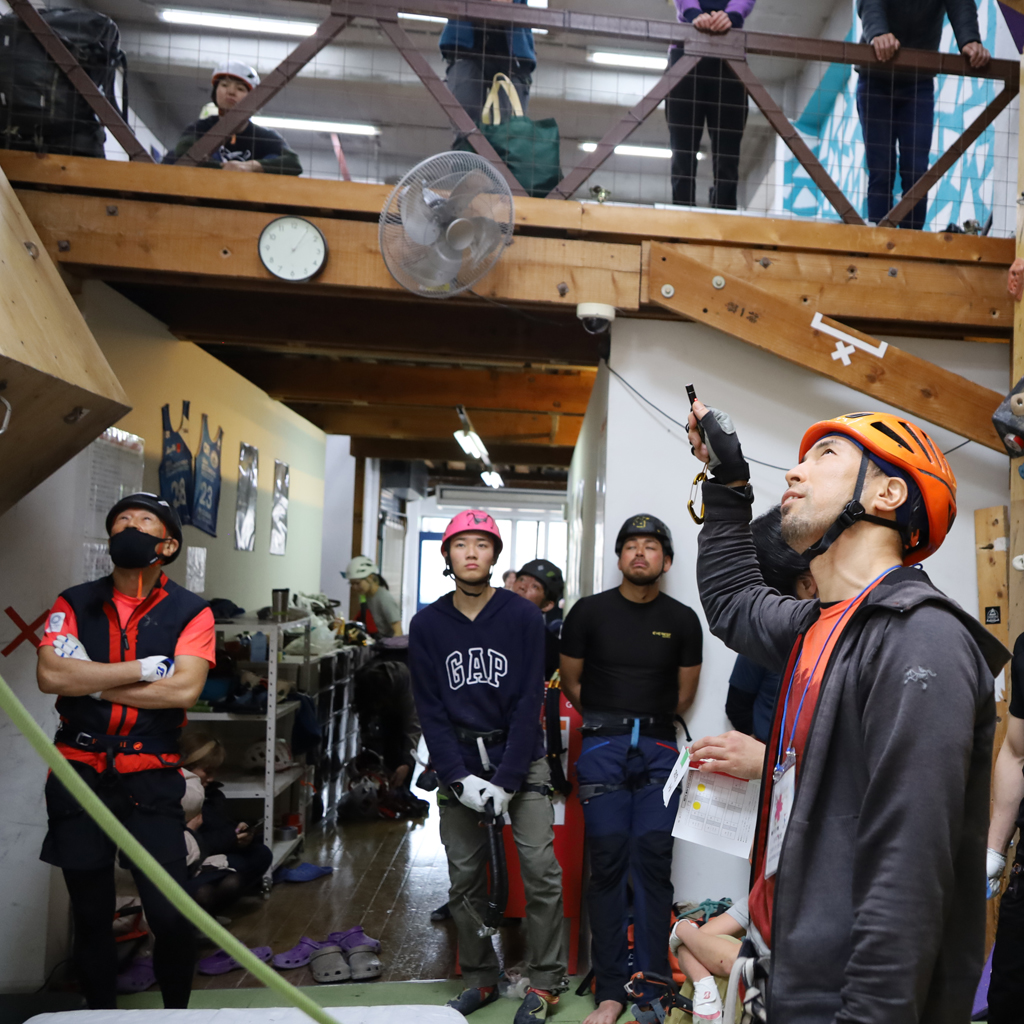 1F dry tooling experience meeting. Ms. Haruko Takeuchi carefully supports.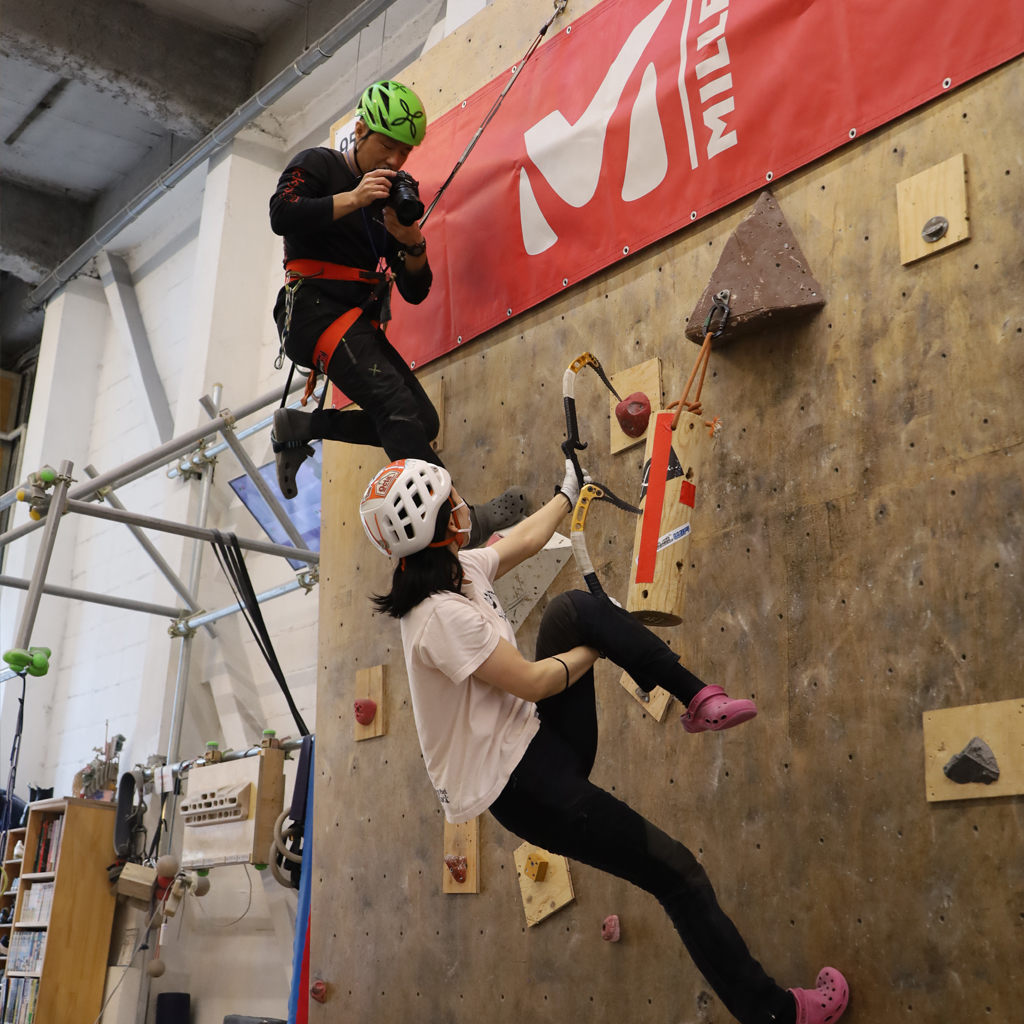 1F figure 4 photo session. Haruko demonstrating and Masato taking a picture.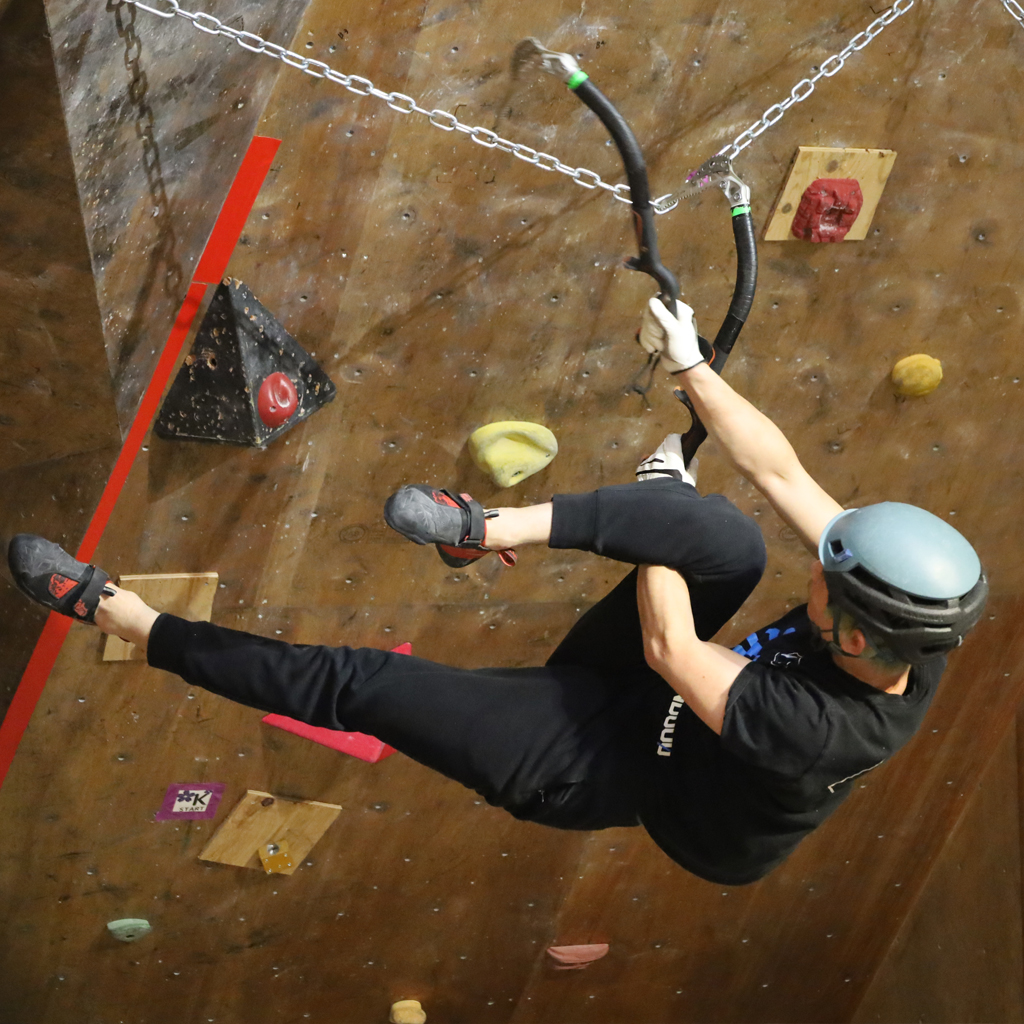 2F Stamp rally chain problem.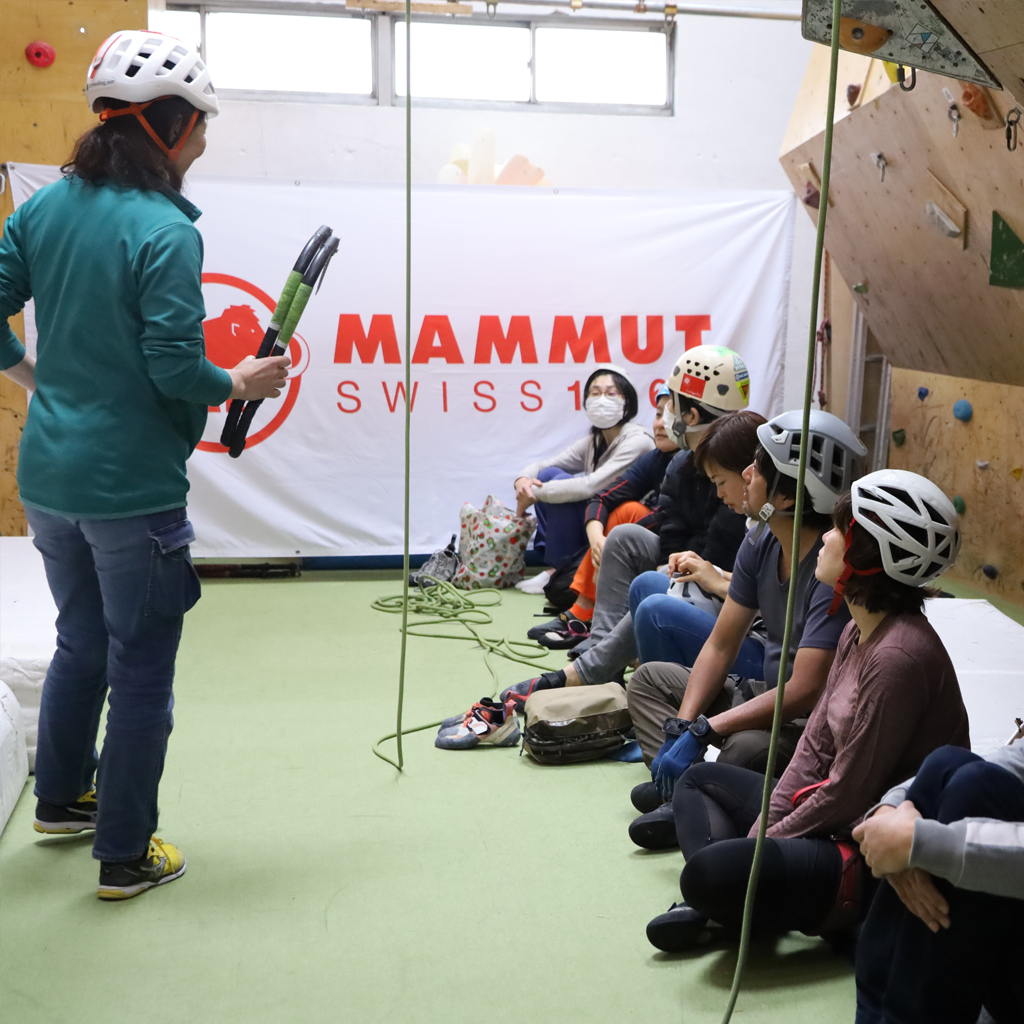 3F Beginner course. Everyone is enthusiastic about Junko-sensei's story.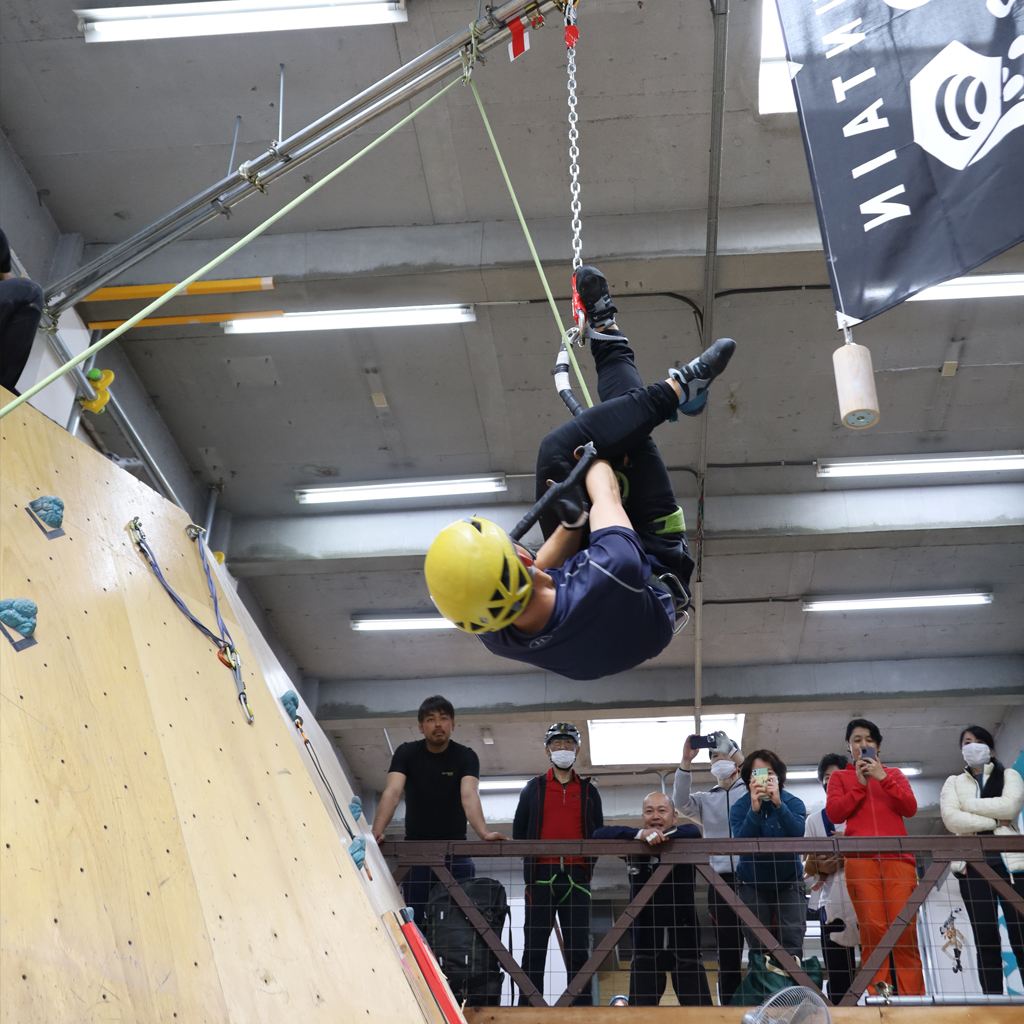 3F stamp rally, rope problem.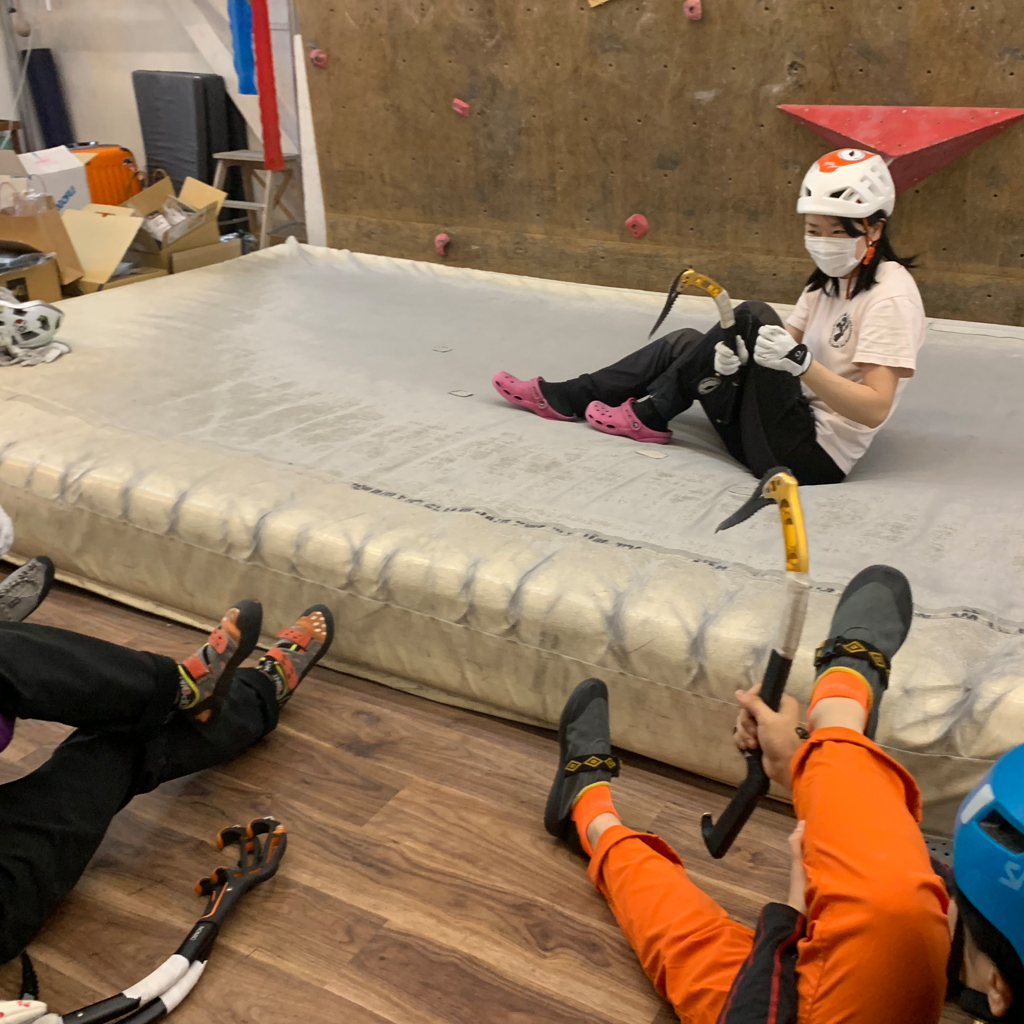 1F Figure 4 experience. First experience the form on the ground.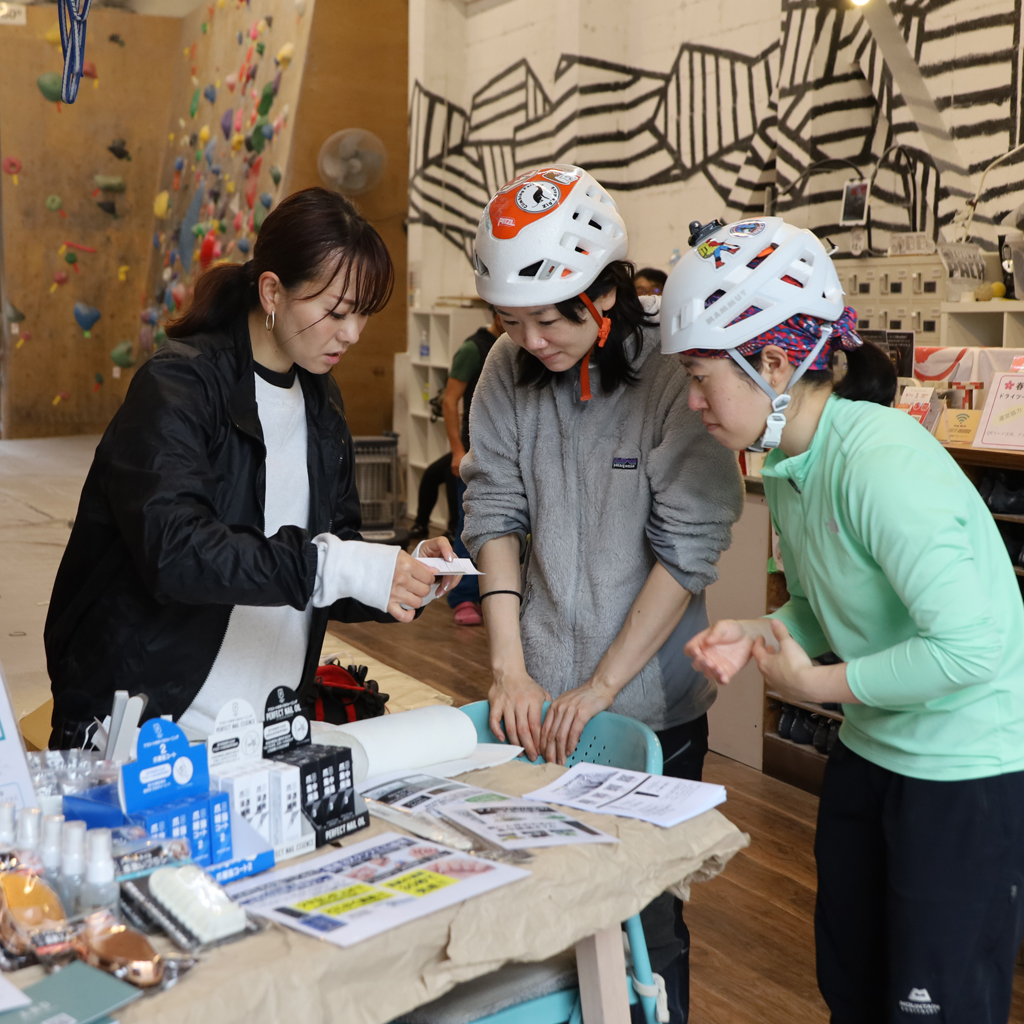 1F Are you talking about nails? "Moisturizing?" "Serious girl talk."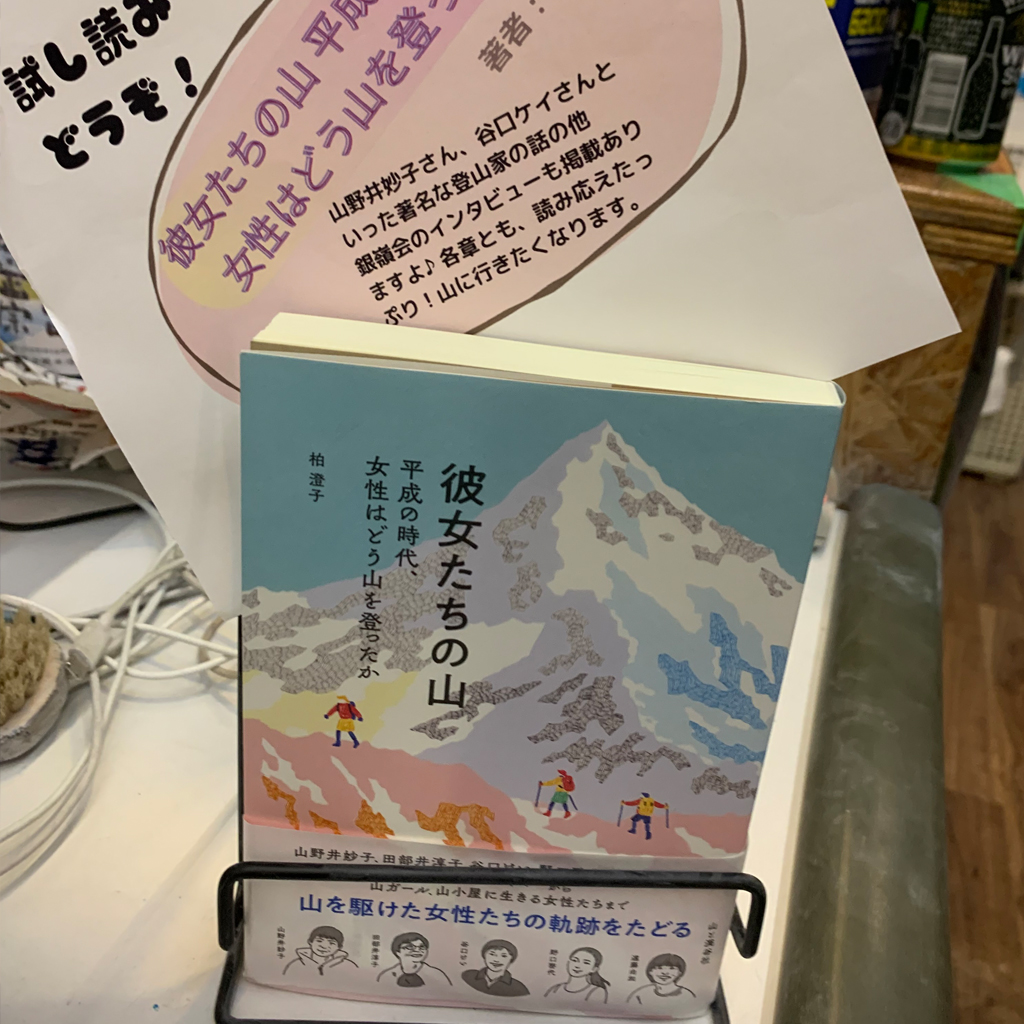 『彼女たちの山』

I would like to introduce the people who have been involved.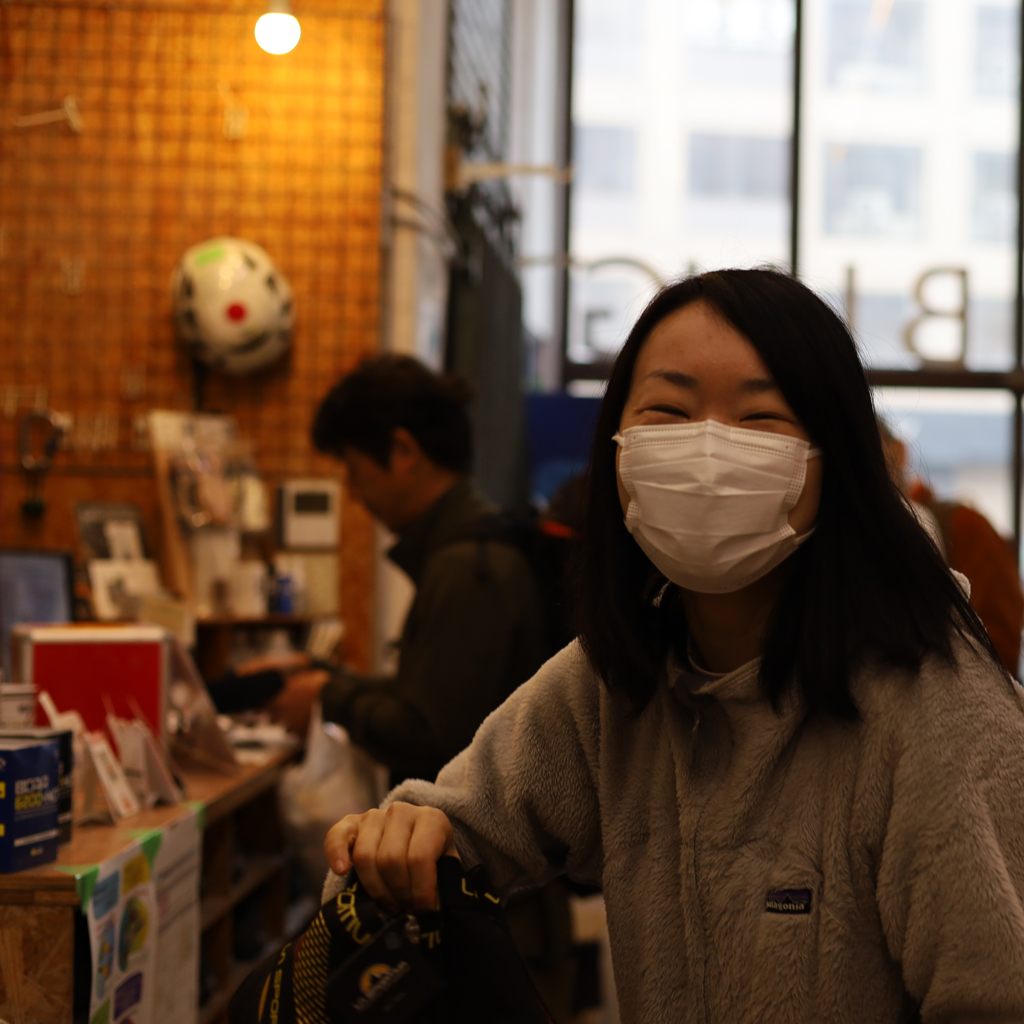 Haruko Takeuchi. "I want to do an event in Beta," she said, and the project started. Shortly before the start of the Ice Climbing World Cup. During the tournament, I was planning an event with Junko Sasakawa. He was very active in the tournament and fascinated us fans, but behind the scenes he was thinking about this. . During the event, I was in charge of events mainly for first-timers, such as "Dry Touring Experience" and "Figure 4 Experience". For those who don't know, let me know. It will surely lead to my own growth… I think I enjoyed thinking about such things. After the event, from April Naoto Kamon, a climbing gym in Ueda City, Nagano Prefecture, "NEKO NEKO I support WALL as a staff member. I'm looking forward to what she will do in the future and what kind of success she will have.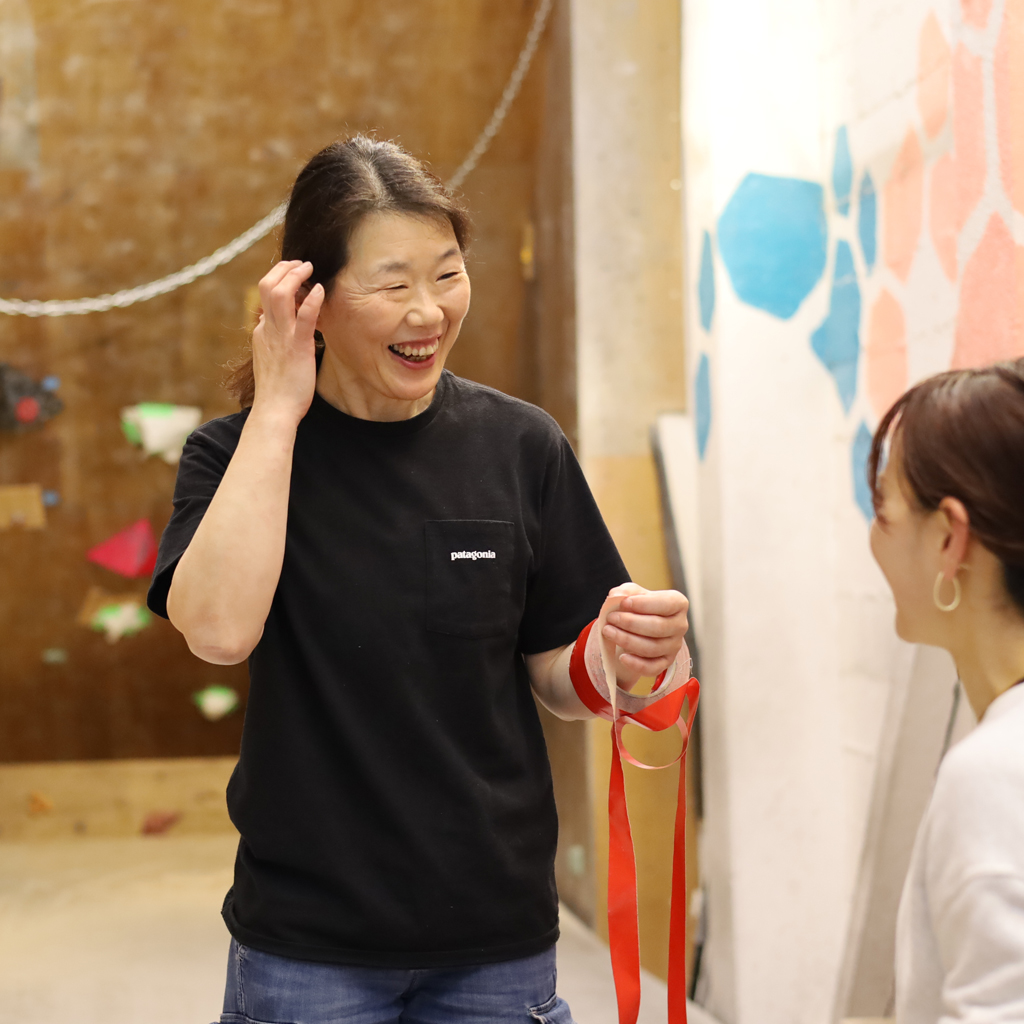 Junko Sasakawa. Haruko-san and I worked together to plan and operate the event. Seen from the side, Haruko-san fantasizes, and Junko-san makes it a reality. What was the reality like? During the event, while I was in charge of the "beginner course" and "step-up course", I ran around the gym to make adjustments. The event has settled down, and Junko's "Introduction to Dry Touring", which had been canceled during the World Cup, has resumed. There must be many people who have opened the way to dry tooling by Mr. Junko. Beta is not limited to classes, but also supports dry tourers. I hope to work with you in the future.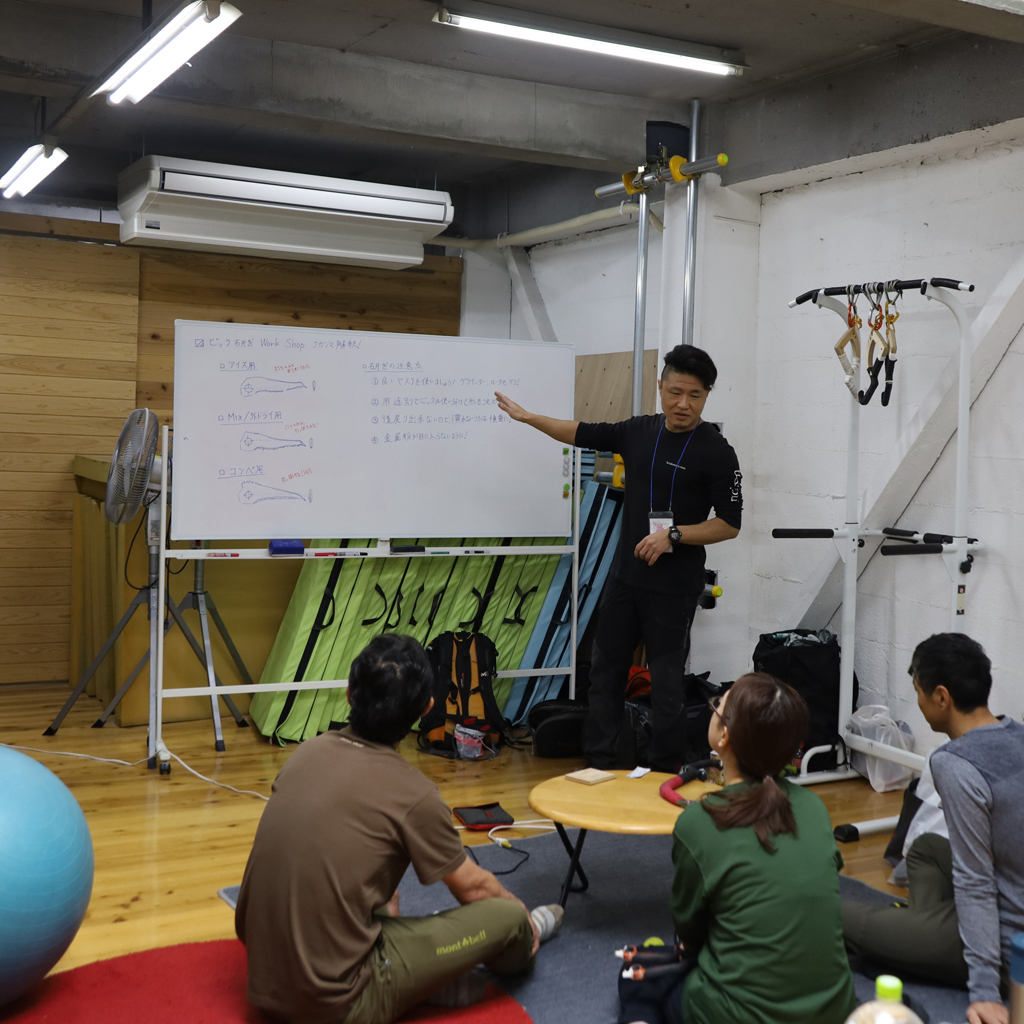 Masato Nakashima. I imagine that you participated in the project with Haruko and Junko during the World Cup. During the event, I was in charge of the workshop of "pick sharpening" and "clip tape winding". It was a workshop that made use of the experience of activities that use a wide range of tools, from alpine mixed climbing to ice climbing competitions. In addition, they provided us with homemade roasted coffee and homemade scones, and we were able to get a glimpse of the high level of femininity. It seems that this year's World Cup didn't do as well as they could, but next year will surely bring us joy and excitement! ! "I'm looking forward to next year's performance!" Also, most recently, we will be indebted to the Dora Two Sotoiwa Experience Event held in May and June. Thank you!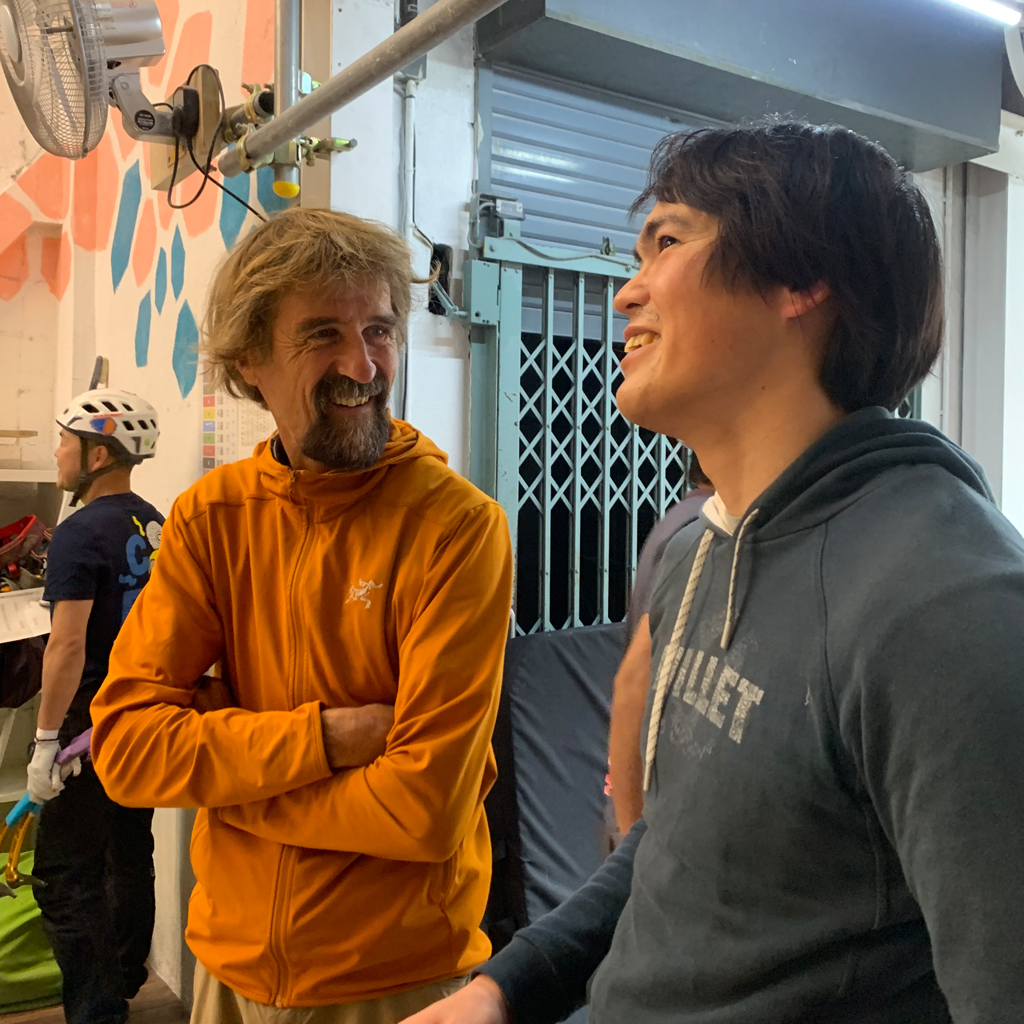 Naoto Kamon. Photo right. Healing alpinist. When I look at his history of climbing difficult routes, I imagine him to be a strong alpine climber, but in fact he is a shy, finicky type who seems to be good for science, and is talkative in his specialized field. That's right, Haruko is also that type? At the event, he gave us advice on setting the route for the "stamp rally" and how to plan the route on the day.
After the event, a climbing gym in Ueda City, Nagano Prefecture "NEKO NEKO WALL will serve as the store manager. It will be a new challenge for him, who cannot be said to be suitable for serving customers. I want you to do your best for the survival of the attached dry tooling wall "Tarako Wall"! I'm rooting for you even in the beta!
There are two articles about his climbing history: First ascent of Yonago Fudo "Ajitomoue" "Tanigawadake Makuiwa C Face 'Coelacanth' 2nd Climb" is.
On the left of the photo is Mr. Bruno, an ENSA (professional training school "French National Ski Mountaineering School") instructor. A person whom Kamon respects. You happened to be in Japan and visited us. They enjoyed the assignments, and they also screened the Cerro Torre climbing video.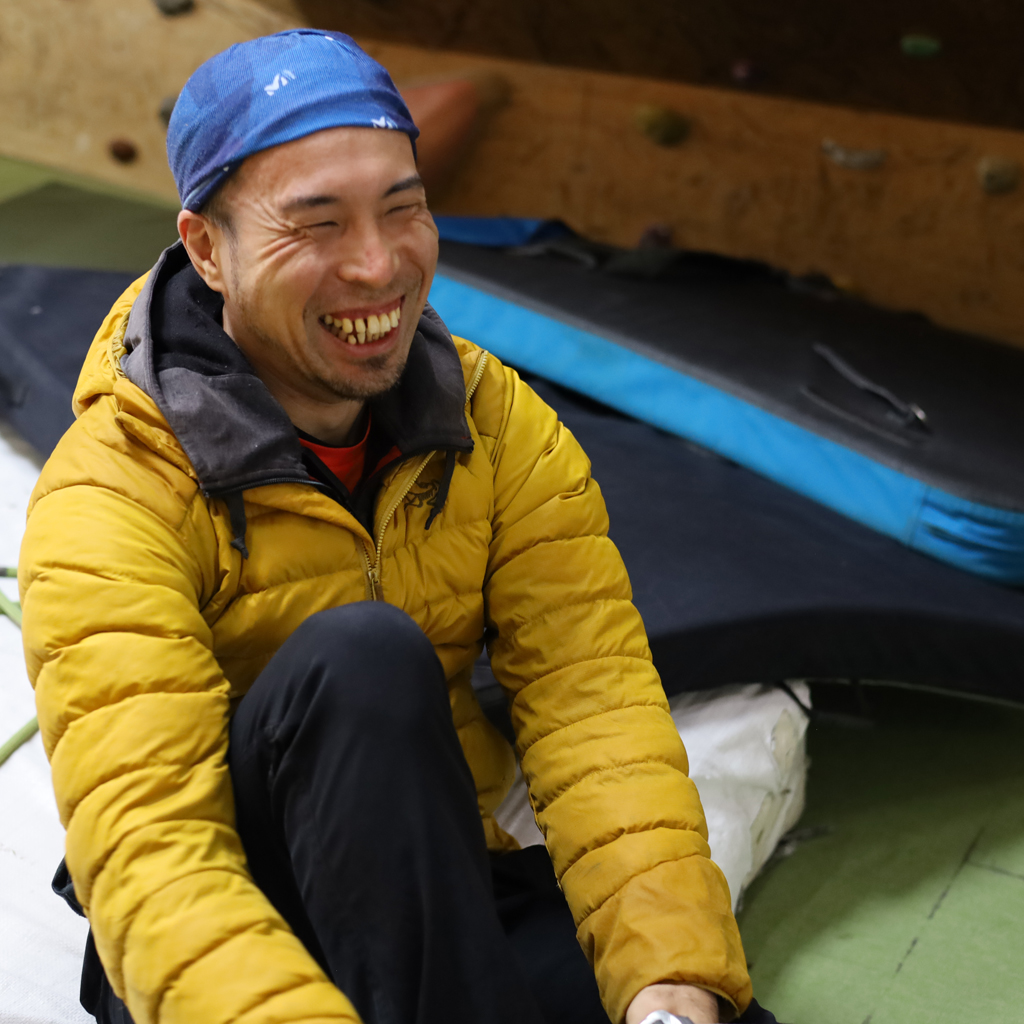 Hiroshi Furukawa. Known as "Kazuo-san". In Beta, I am in charge of overall dry task management on the 3rd floor and the "dry touring top rope session". The only dry challenge in Beta where you can climb vertically using a rope. For the event, he set up the route for the "Stamp Rally" and gave us advice on the belay and route on the day. The main route is mantle return, dyno, chain at F4/F9, and many other routes. It looks interesting. After all, vertical climbing is fun! "Please continue to create interesting routes!" !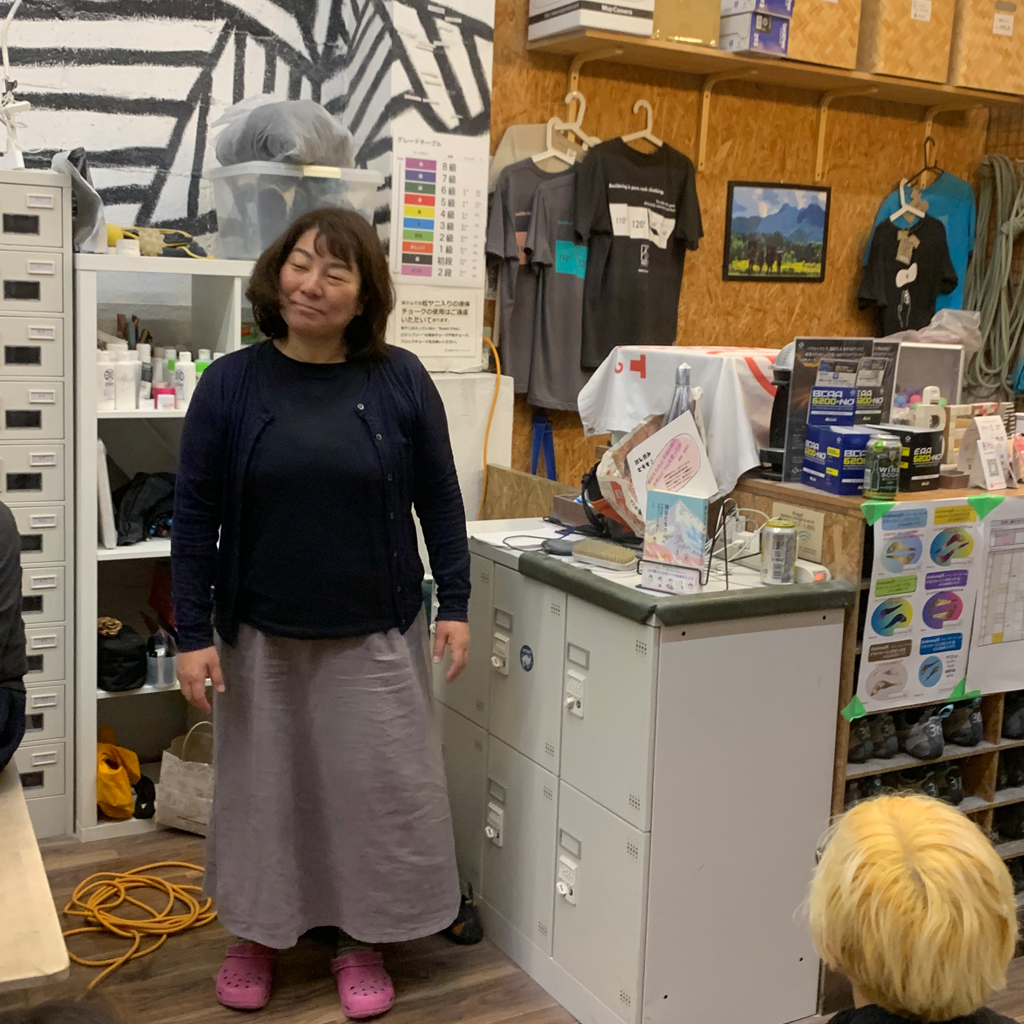 Sumiko Kashiwa. You came to the eve.The book "their mountainsGinreikai" to which Junko Sasakawa belongs. I was able to come by the relationship that was taken up. I've only read halfway through it, but it covers a wide range of "climbing people", from alpinists to sports climbers and hikers, so I'm happy for omnivorous climbers who try various things. In addition, you can get a sense of Mr. Kashiwa's personality from the deep human relationships he has with the people who appear. A must-read book.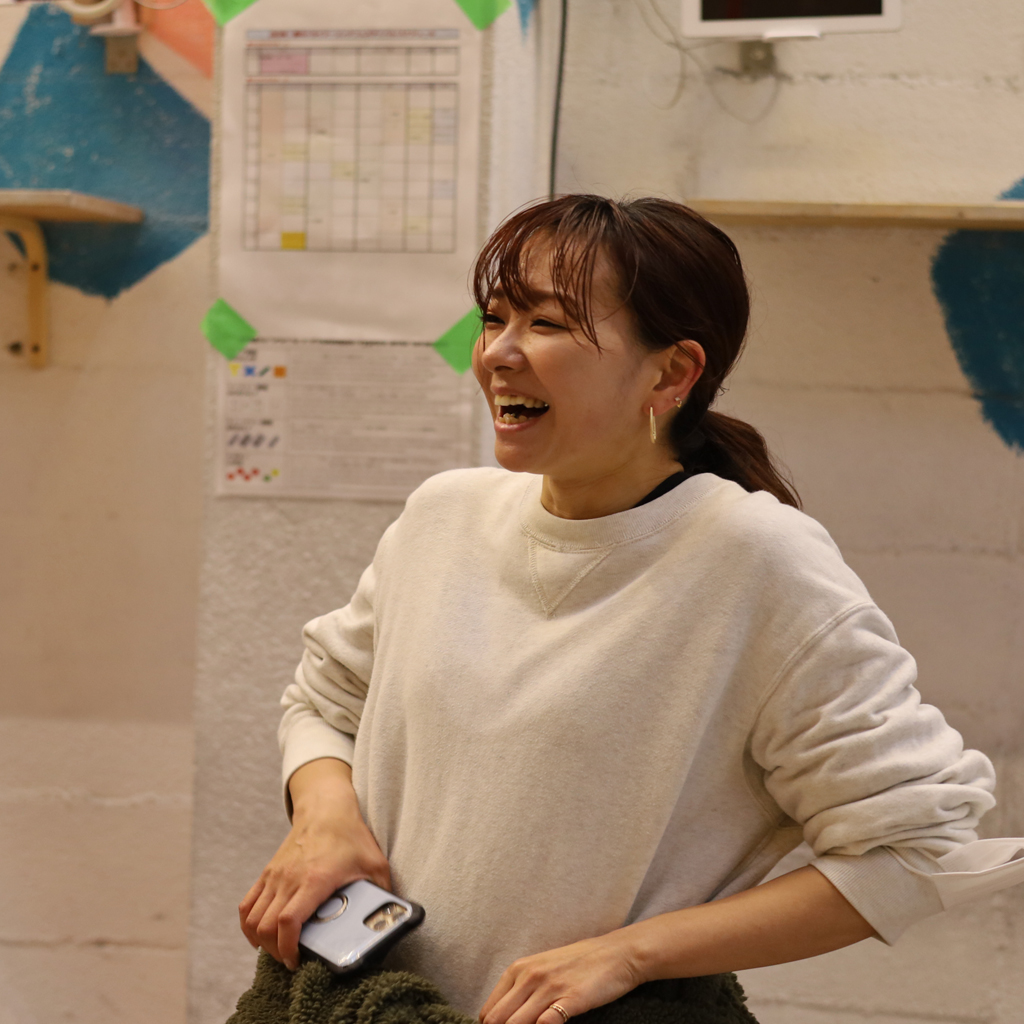 Mai Masuhara. The owner of "RONILO", a hair and makeup, eyelash, and nail salon in Jingumae. In Beta, every month, we hold a "nail and finger skin consultation meeting". During the event, we had a store open in front of the entrance and responded to customers. He used his natural affability and quick wits to smoothly attend to the visitors. It was really helpful.
In addition, all-in-one moisturizing gel "AND", which is placed as a sample in beta, It is produced. Nail and finger skin care, daily moisturizing. Everything a climber needs. We will continue to push forward even in beta.