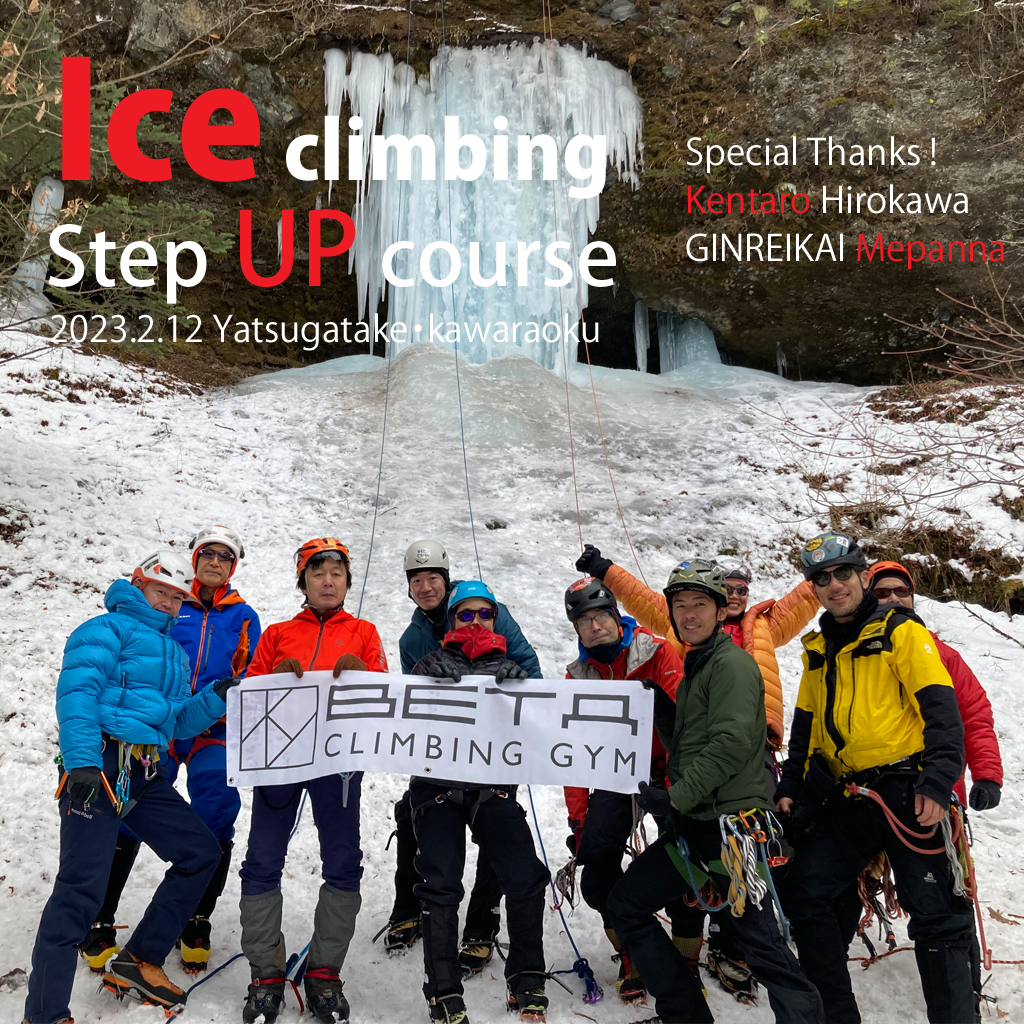 Held on Sunday, February 12, 2023!
An ice climbing step-up course was held at Kawaraoku, Yatsugatake.
Mr. Kentaro Hirokawa was invited as a lecturer, and GINREIKAI Mepanna of Ice Climbing World Copper was invited as a support, making it a fulfilling course.
Kawaraoku is a slope located about 20 minutes on foot from Yatsugatake Sanso. You can fully enjoy it even on a day trip.
Practice ups and leads on a gentle slope, then climb vertically.
In the meantime, Mr. Hirokawa gave a lecture on how to drive an ice screw and how to make an abalakoff.
There are plenty of experiences such as the experience of Ice Fifi, which GINREIKAI Mepanna used at the World Cup.
The night before, the members who stayed at the Yatsugatake Sanso shavings the raw ham of the service.
The samgyetang for dinner was also delicious.
Ice climbing is a seasonal thing, so what I learned last season may be forgotten or not possible this season. .
But I would be happy if I could relearn and be able to do it. . Ice cream is an activity that you can enjoy forever.
Advertising at the end. Mr. Kentaro Hirokawa, who was invited as a lecturer, taught "Ice Climbing" and "Challenge! Alpine Climbing" He has authored many books such as Alpine Climbing.
As an introduction to alpine climbing, "Challenge…" has inspired many climbers to open new paths.
However, it was published 20 years ago, and everyone was waiting for the revised edition to be published. It's probably been about five years since rumors of a revised edition were published.
Finally, it will be published this spring! ! ! !
On sale April 3, 2023! "You can make a reservation on Amazon!"
『
Alpine climbing route guide Northern Alps
』