2023年05月01日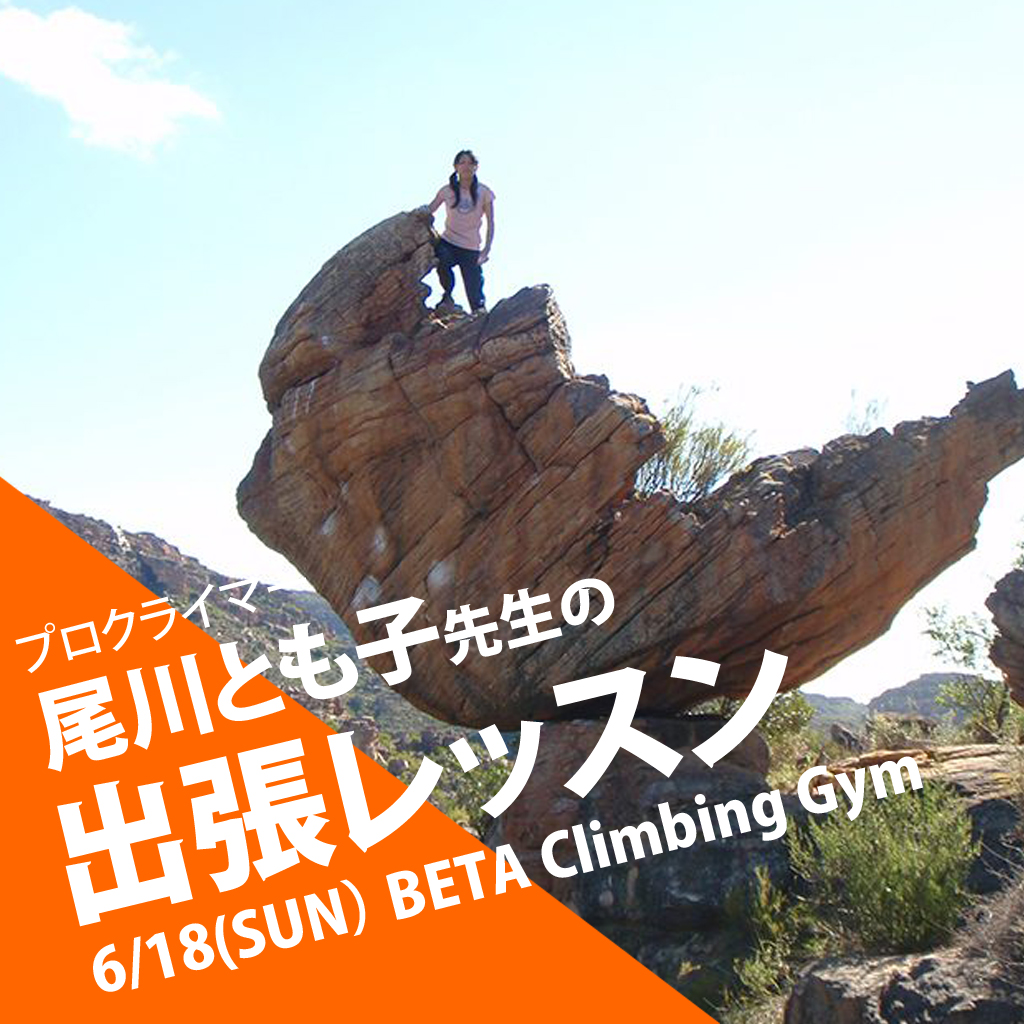 "Professional climber Tomoko Ogawa's business trip lesson" will be held on 6/18 (Sun) at beta.
Pre-orders will start from 5/1 today!
Also, on the day of the event, "
Nail and finger skin consultation meeting
" will be held.
Who is Tomoko Ogawa?
The first Japanese female professional climber.
Active in the competition in the 2000s, she has been pushing up the grade as a pioneer of women's bouldering, such as climbing the world's first woman's V14 (difficulty) challenge in Sotoiwa.

Currently, we are focusing on activities that contribute to the spread and development of climbing, such as commentary and training on sport climbing such as the World Cup.

It's a powerful mom who is still climbing hard.
Overview
Audience
Beginners, advanced, kids, youth, rock climbers
group lessons together
Contents
·exercise
Lecture on exercises that can be done at home
·warm up
Lecture on how to do 2-3 bottles per person
・Challenge
 Analyze the video one by one and give a lecture on points for improvement
·cool down
Lecture on stretching and breathing to prevent injuries
b>Price
Adult: 13,500 yen
Elementary, middle and high school: 11000 yen
Children: 7000 yen
*Separate facility usage fee on the day
Date and Time/Capacity
June 18th (Sun) 10:30-13:30
6 people