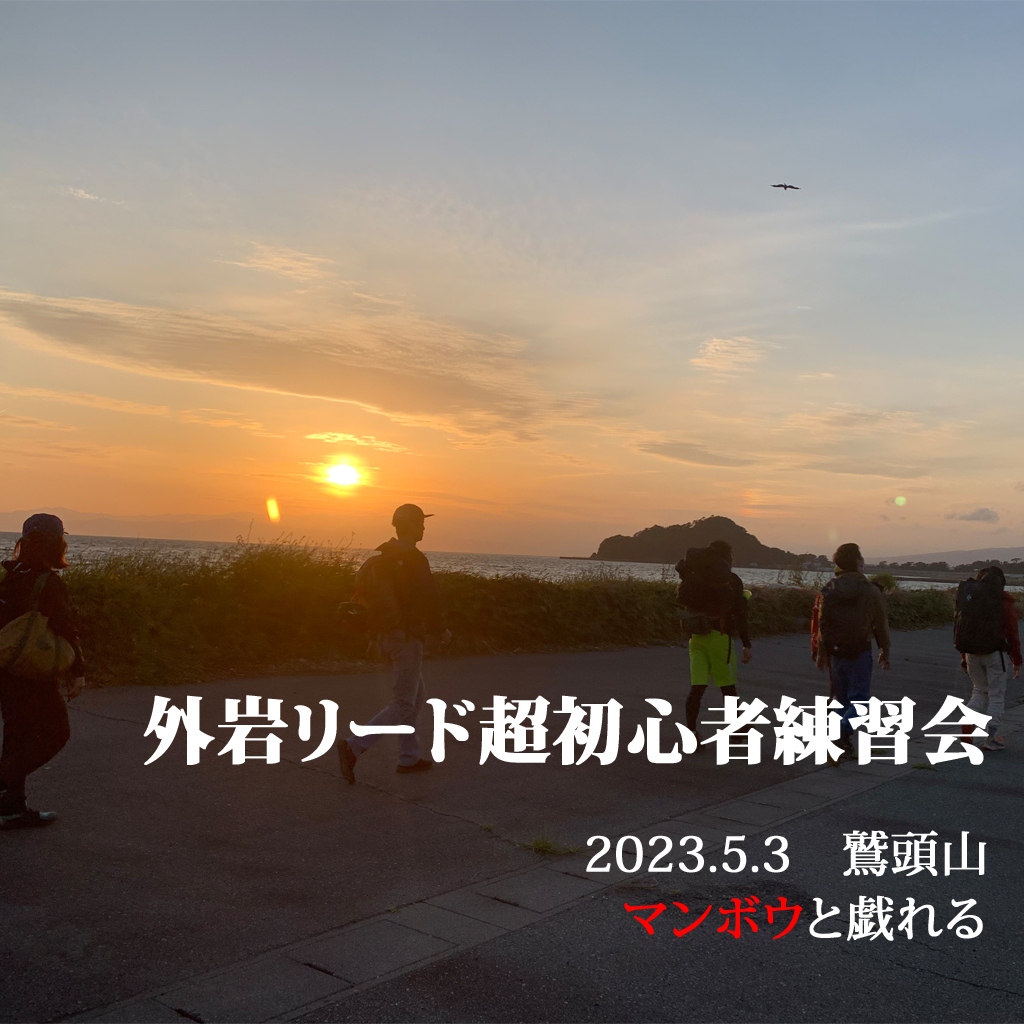 2023/5/3 Outdoor crag Lead Super Beginner Practice Meeting was held at Mt. Washizu.
The 2nd "Super" Beginners Practice Meeting We ware blessed with good weather from the morning and was able to climb comfortably.

Starting with the Problem of 5.7, everyone climbed smoothly up to 5.9, and 5.10a "Mambo"
It hit a wall and kept repeating over and over.

This problem is more interesting than the grade.

Immediately after the start, raise your body with heels and Gaston.
Hold a sweet hold to traverse and return to the mantle.
(If you don't use the big crack on the right) Step on a fine hold and lay back.

It's quite a lot.
So it's interesting. ..

For those who can climb, try the routes where the Manbou start from different positions, the Manbou dance and the maze.
The season for Mt. Washizu is winter. I think the coming season will be quite hot,
It's vacant, so I think you can enjoy it slowly.
On the way back and forth, We walk along the breakwater along the sea, but Mt. Fuji is clearly visible on the way.
The sunset on the way back was beautiful.
■Problems climbed
R31 5.6
Nanazu 5.7
Andante 5.9
Anonymous route About 5.9?
Manbou 5.10a
Manbou dance 5.10bc
Maize 5.10d ★★
■ Future plans
5/20 (Sat) Sotoiwa Reed Practice Meeting Tennoiwa
5/25 (Thursday) Sotoiwa Reed Practice Meeting Ogawayama
5/27 (Sat) Sotoiwa Crack Practice Meeting Ogawayama
5/28 (Sun) Sotoiwa Multi-Practice Meeting