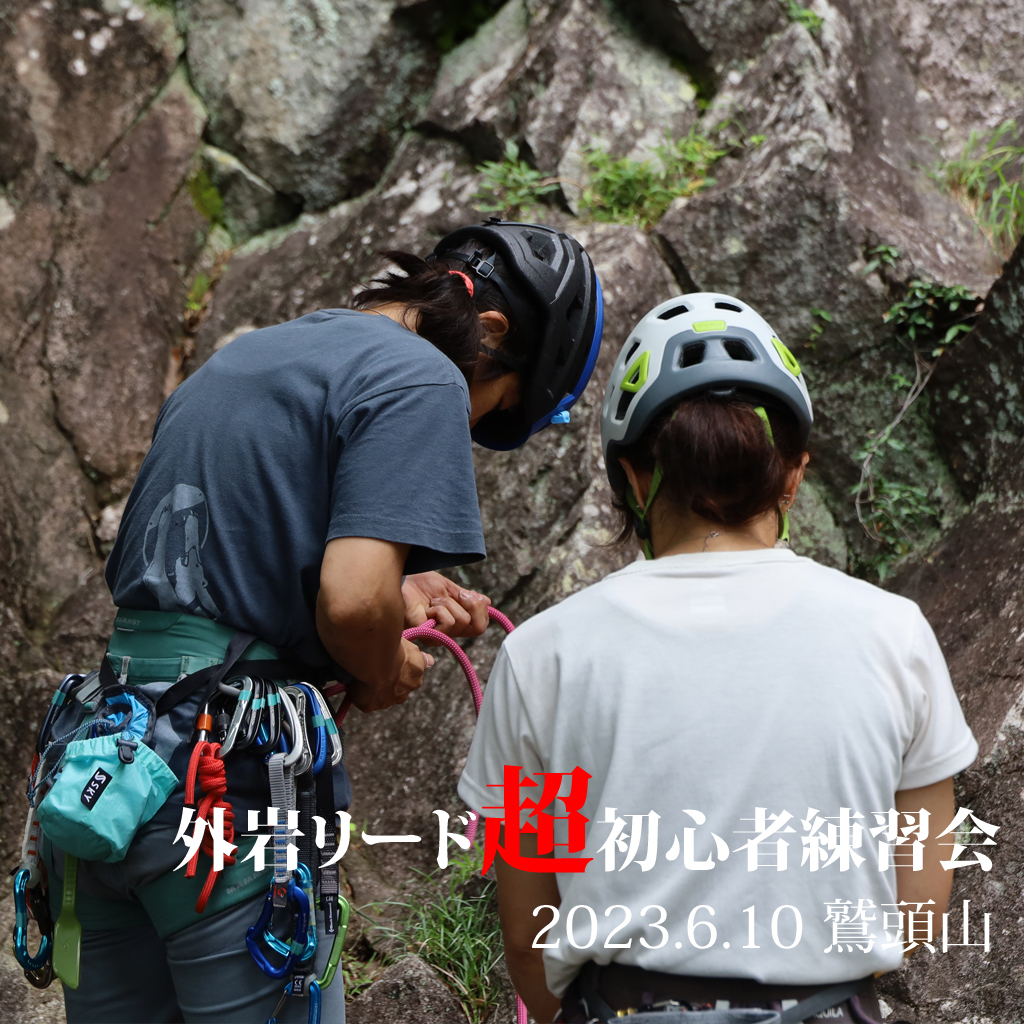 On June 10th, Outdoor crag Super Beginner Reed Practice was held at Mt. Washizu.

This time, 8 people had applied, but we told them that the challenges they could climb might be limited due to the rain in the daytime the day before. was canceled, and as a result, 6 people participated.

All participants are women. Unexpectedly, it became "Outdoorcrag Ladies' Day".

Although it was a "super beginner" practice session, the participants had a wide range of skills and ages, from strong boulderers to first-time climbers with rental shoes, and everyone was facing their own challenges.
Enjoying the rocks outside for the first time, rappelling and climbing back up, trying on-site for the first time on the route, taking photos and eating cup ramen (laughs)

That's right, you can do various things in this rocky place.
It is also a rocky place with sports-related challenges where 12 cars were climbed for the first time in Japan, and it has been used for rope work, rappelling, and crampons training by local mountaineering clubs for a long time. It's a rocky place with a deep nostalgia.

I'm glad that everyone seemed to enjoy Sotoiwa.
I was a little worried about whether it would be held the day before, but I'm really glad I held it!

Oh yeah, "manbo" is "Sunfish" in English!